Australia's first e-script home medicine delivery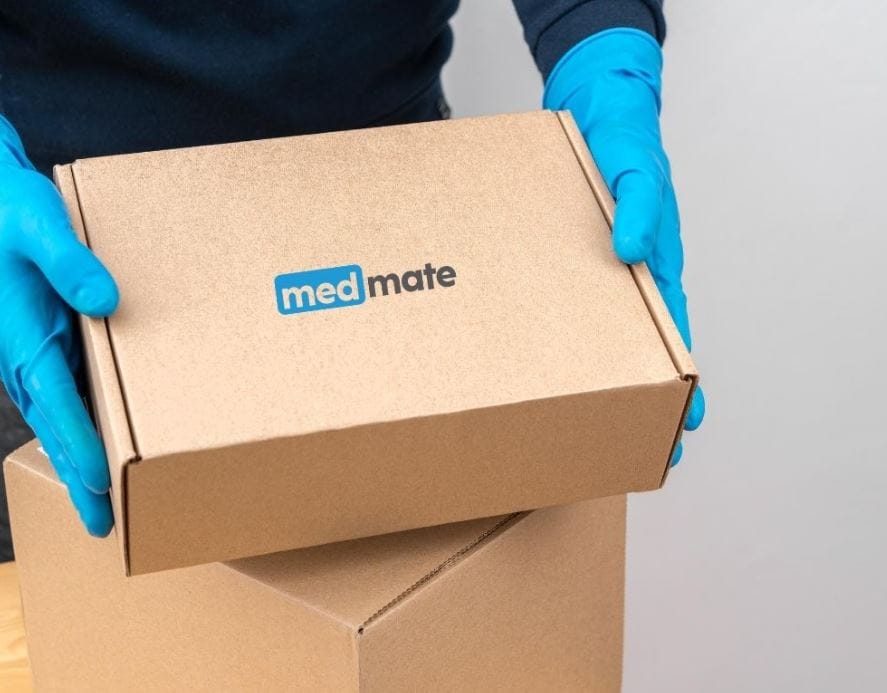 On Friday 14th August 2020, Medmate enabled Australia's first digital end to end order from electronic prescription to home delivery of medication.
The treating doctor was caring for a covid positive patient who had no means of receiving a prescription for vital medication due to home isolation.
The doctor prescribed an e-script by SMS. The patient instantly used Medmate to order the medication for delivery from her chosen pharmacy. The medication arrived that afternoon.
Medmate links patients to their pharmacies for home delivery
E-scripts are electronic prescription tokens that are a new alternative for patients rather than a traditional paper script. Doctors send patients e-scripts by SMS or email simply by clicking a button on the clinic prescribing software. The technology has been fastracked to support the large scale move of doctors from face to face consultations to telehealth forced by the pandemic. E-scripts are now being rolled out by the government nationally to improve access for isolated patients requiring medication supply. Due to the current COVID-19 lockdown in Greater Melbourne, the Pharmacy Guild of Australia and the RACGP have worked with the Federal Department of Health and the ADHA to support doctors and pharmacists in the area to access the new technology faster. The process for doctors to order e-scripts is seamlessly integrated with practice management systems.
Medmate is consumer health platform linking clinics, patients and local pharmacies. Patients shop online with their local pharmacy using the Medmate mobile application. The Australian health-tech startup is working with medical clinics and pharmacies ensuring they are ready to prescribe and dispense e-scripts for their patients.
The platform is Australia's first mobile application able to process e-scripts for home medicine delivery. Patients order medications and general pharmacy items from their chosen pharmacy listed in the application. The  service is free for patients and medication prices are matched or similar to major discount chemists with many pharmacies offering free delivery to their local patients. Medmate is working with the pharmacy industry to list any pharmacy in the country that wishes to partipate on the platform, digitally transforming what has traditionally been a bricks and mortar experience into a 24hr online retailer meeting the needs of modern healthcare consumers in a post-covid world.