Australia's fastest home delivery service for prescription medicine.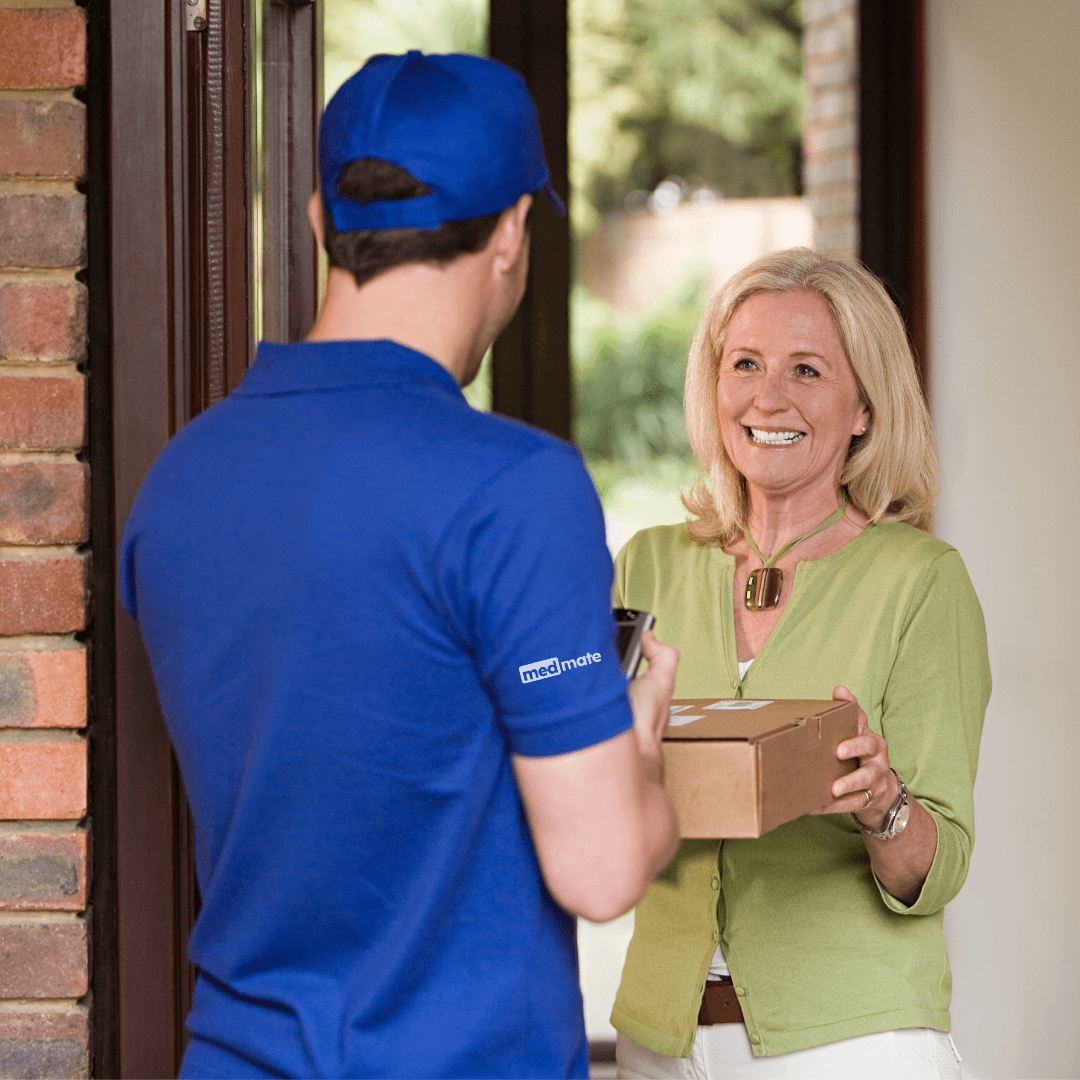 The Australian. Home deliveries of pharmacy drugs set to begin
Medmate to revolutionise  Australia's pharmacy sector and offer Australia's fastest home delivery service for prescription medicine.
Medmate is set to enable Australia's pharmacy sector in the same way the food delivery apps changed the restaurant industry by promising Australia's fastest home delivery service for prescription drugs in 60-90 minutes or less.
The brainchild of a Melbourne-based team led by GP Dr Ganesh Naidoo and Community Pharmacist Wael Hanna, Medmate is a secure app that makes fulfilling scripts easier, but for the first time offers consumers more choice by giving them access to a marketplace of pharmacies. Consumers can now shop the market on their phone for prescription drugs and over-the-counter products and select the most convenient option for supply.
Significantly, Medmate has partnered with on-demand delivery giant DoorDash to ensure that within most metropolitan regions of Australia it will be able to safely deliver any prescription medicine within an hour of presenting the script electronically to a pharmacy.
The new Australian app is launching first in Melbourne (to be followed by other states in Australia later in 2021) and will make fulfilling prescription medications as simple as ordering a meal from UberEats and Doordash.
"Medmate is the first app in Australia that is able to process prescriptions electronically for home medicine delivery within 60 minutes," says Medmate Medical Director and CEO, Dr Ganesh Naidoo.
"We are passionate about improving medicines access for all Australians. Everything we do is done with the best interests of patients in mind. Our processes, which have been developed by Australian health professionals, will digitally enable the pharmacy industry and offer customers better delivery solutions and more choice. We are working towards  other on-demand solutions to service the network including drone medication deliveries" he said.
Significantly, and for the first time in Australia, Medmate will offer an e-commerce marketplace for consumers allowing them to see the product range of multiple local pharmacists on the app, so when they have a script to fill they can choose on their phone the best value option and have it delivered, instead of having to drive around to multiple pharmacies.
"We think Medmate will be the trusted partner of many independent and smaller pharmacies who currently don't have e-commerce capability. They can now service customers anywhere in their region or even Australia using Medmate without the need to build their own e-commerce platform,'' Dr Naidoo said.
The MedMate app will also allow users to:
Book face-to-face or telehealth doctor appointments to get scripts.
Order medications from a local pharmacy.
Securely store scripts in a digital wallet
Manage medications for family members.
Download e-referrals for services such as pathology and radiology.
Dr Naidoo developed the app after seeing the experience with his own ageing parents who were struggling to get to the pharmacist to have their prescriptions filled and also were sometimes unsure of their medication needs.
"Our platform allows patients to order medications and general pharmacy items from their chosen pharmacy listed in the app without ever needing to leave home,'' he said
"The ordering service is free for patients and medication prices are set by your local pharmacy usually matching or beating what you would pay in-store.  Many pharmacies including major discount chemists are offering free delivery options to their local patients.''
"As a GP, I know many people struggle to get to a doctor and visit a pharmacy because they live in regional or isolated areas, are too unwell to travel, or are simply too busy," he says.
The new app is an approved partner of the Australian Digital Health Agency and  integrates with e-script technology introduced by The Commonwealth Department of Health in October 2019. "Other services still require you to visit a pharmacy to drop off paper scripts and pickup medicines. With Medmate, that step is entirely removed, saving patients time and really making telehealth services work. In our new world of digitally enhanced healthcare, the app strengthens the connection with your trusted doctor and pharmacist while putting you in control" says Dr Naidoo.