Why antibiotics are failing and how it's our fault.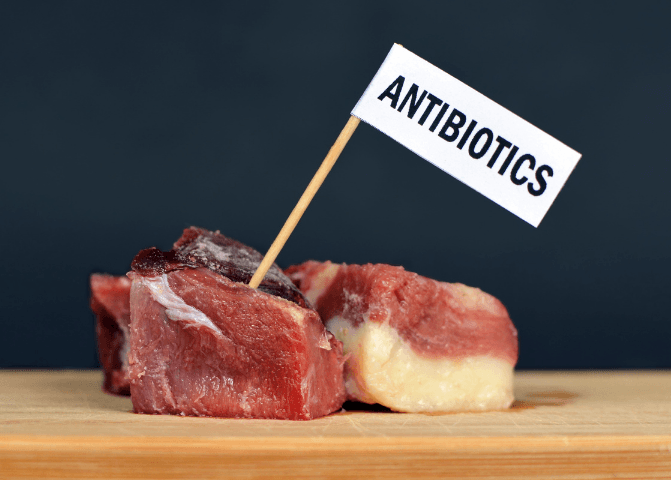 The global disaster of antibiotic resistance.
Antibiotics are failing. I'm sure all of us has been infected with some sort of bacteria throughout our lives. From food poisoning all the way through to more serious infections such as chlamydia, we're all impacted by bacteria. Doctors often then prescribe us antibiotics to take to combat this, but what exactly are antibiotics?
What are Antibiotics?
Antibiotics are specific medicine used for the treatment of bacterial infections. Scientists have developed and researched many different types of antibiotics over the years and we can classify these different types in several different ways. These antibiotics come in different shapes and forms and some are specific to a certain type of bacteria, while others can be used for a wide range of bacteria, called broad spectrum antibiotics. Some act to kill the bacteria, while others only aim to stop the bacteria from growing. These different antibiotics also act on different structures (targets) of the bacterial cell.
Resistance – Antibiotics are failing.
While this sounds fantastic to kill and stop bacterial infections, the bacteria have started to fight back. Over the years bacteria have developed antibiotic resistance which results in antibiotics being ineffective for treatment. For the majority of approved antibiotics resistance has already been observed in several bacterial strains.
So how exactly do these bacteria develop resistance? Antibiotic resistance is a consequence of antibiotic use and natural selection. For a given colony of bacterial cells, some will naturally be resistant to a certain antibiotic. When the colony is then exposed to the antibiotic, these bacterial cells will then survive and replicate. Forming a new colony of bacteria resistant to that type of antibiotic. These bacteria can also acquire resistance to antibiotics by undergoing mutations in their genetic makeup. These mutations then alters the target molecule of the antibiotic and as such the antibiotic is unable to do its job. Bacteria have also evolved over the years to be able to transfer the ability to be resistant to antibiotics to one other. As you can imagine this is quite scary as a bacteria which is already resistant to, lets say penicillin, now acquires the ability to be resistant to vancomycin, you now have a bacterial strain that is resistant to a number of antibiotics.
Why do we have this problem?
The majority of the bacterial resistance to antibiotics can be attributed to human behaviour. An important factor that led to where we are now is the use of antibiotics by people. Seeing as antibiotics have been regarded as a "wonder medicine" which can cure just about anything, people have misused and overused antibiotics. Studies have shown that there is a direct correlation between the consumption of antibiotics and the emergence of resistant bacteria. As I've highlighted above some bacteria are naturally resistant to bacteria, and as more antibiotics are being used, more of these naturally resistant bacteria are able to survive and transfer that ability to resist antibiotics to neighbouring bacteria. So, as we use more and more antibiotics, the more the bacteria spread the ability to be resistant to these antibiotics. Another factor impacting the resistance of bacteria is the inappropriate use of these medicines. The dosages of bacteria are designed to either kill of the entire population of bacteria, or prolong the growth enough, so that the body's immune system can take care of the infection. However, when we do not take the antibiotics to the prescribed course, i.e. stop early or not in the appropriate interval, the bacteria can adapt and survive and again develop resistance.
An emerging problem with bacterial resistance is the use of antibiotics for livestock. Similar to human's, antibiotics are used to treat infections in livestock. From there the same process is followed where resistant bacteria survive and pass on their ability to other bacteria. These bacteria are then transmitted to humans via the food supply and from there these bacteria can cause infections in humans that may lead to adverse health consequences.
What can we do to stop antibiotic resistance?
There are a number of ways in which we can reduce the impact of antibiotic resistance.
Individuals
Only use antibiotics when prescribed by a certified health professional.
When using antibiotics always follow your doctor's advice.
Prevent infections by regularly washing hands, preparing food hygienically, avoiding close contact with sick people, practising safer sex, and keeping vaccinations up to date.
Healthcare industry
Invest in research and development of new antibiotics, vaccines, diagnostics and other tools.
Agriculture sector
Only give antibiotics to animals under veterinary supervision.
Not use antibiotics for growth promotion or to prevent diseases in healthy animals.
Vaccinate animals to reduce the need for antibiotics and use alternatives to antibiotics when available.
Promote and apply good practices at all steps of production and processing of foods from animal and plant sources.
Antibiotic Treatment for Viruses
So, can we use antibiotics to treat viral infections? Unfortunately, antibiotics will be ineffective when a person is infected with a virus. This is due to the special nature of viruses and how they cause infection in the human body. Unlike bacteria that can survive own their own, viruses use human cells to live and replicate. To add to this, bacteria and viruses have different structures and viruses do not have the specialised targets that antibiotics can act on.
Key takeaways
All of us benefit from the appropriate use of antibiotics. We want these important medications to be available and effective when we are suffering from a serious bacterial infection. Let's make the right choices about antibiotic usage under the guidance of our trusted health care professionals. Medmate is here to support you with healthcare advice.
Have your say in the future of Medmate.
At Medmate, we regularly ask for feedback from the people who use our service. Because when you share your experiences and help us test new features, we can build a service that works for you.
Want to get involved? Please join the Medmate Community below. You will receive free health advice from doctors and pharmacists, free sample health care packs and access to discount home medication delivery.
Author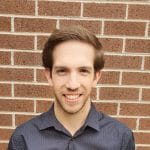 Rickus Kriel
Analytics Scientist at Medmate.
B. Eng & BBiomedSci student.
Monash University, Melbourne, Australia.
I am a current Biomed and Engineering student passionate about helping people. My dream is to one day design and develop prosthetics.