Discover the Treatment Options for Acne.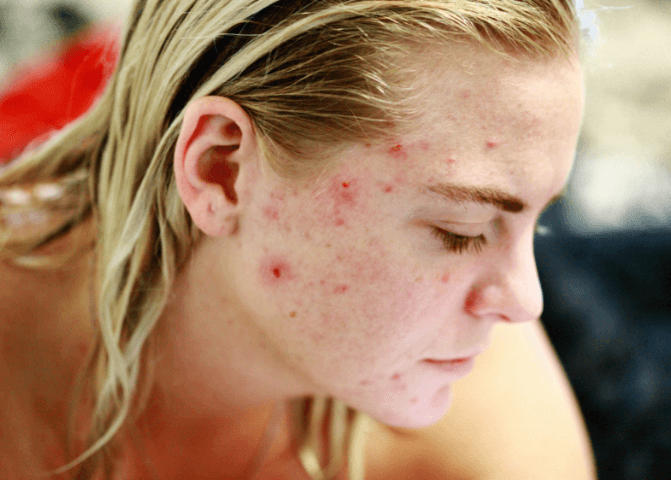 Acne: What you need to know.
Acne is a very common skin condition that presents as blackheads, whiteheads and pus filled spots on the skin. Usually it starts on the face and can also cause spots on the neck, back and chest. Acne normally peaks during puberty but can progress in the early twenties and beyond. Females are more likely to suffer from long term acne. There are very effective treatments to control acne. Lets look at the causes and treatment options.
What causes acne?
Acne is caused by inflammation of oil-producing glands on the skin. As hormones change during puberty these glands produce more oil. A mixture of the oil and dead skin cells build up and plug the pores of the glands causing blackheads and whiteheads. Bacteria that lives on the skin gets trapped in the blocked pore and multiplies causing red, pus filled spots.
Don't squeeze your spots!
Larger bumps and cysts can develop that can lead to scars or discoloration. This is why it's important not to pick or squeeze the bumps – this causes irritation of the pore and introduce more bacteria. Scarring can be severe and long term.
What are the treatments for acne?
It's important that you visit your General Practitioner to properly diagnose that the skin condition is Acne and develop a management plan.
The aims of treatment are:
Unblock the pores.
Treat the bacteria in the pores.
Decrease the oil producing activity of the glands.
The treatments generally take several months to make a difference. Your doctor will be able to advise you the best management plan and adjust the plan over time to get the best response.
Topical treatments for Acne.
These are the first options for mild to moderate acne.
There are a number of anti-acne creams and gels including salicylic acid, benzoyl peroxide, antibiotics , retinoids, azelaic acid and nicotinamide.
An example is adapalene 0.1% gel applied each night. If there is a limited improvement after 4-6 weeks, add benzoyl peroxide 2.5% gel in the morning.
Your General Practitioner or Pharmacist can advise you how to start.
Oral antibiotics for Acne.
In inflammatory acne this is important to kill the bacteria in the pore. Your doctor may recommend an antibiotic such as doxycycline or erythromycin. This is a long term treatment for at least 3 to 6 months. They should be use in combination with topical treatments.
Oral contraceptive pill for Acne.
The pill is used in this circumstance to block certain hormones and reduce the amount of oil the skin produces. Together with topical treatment and antibiotics, the pore is more easily unblocked and the bacterial infection treated. These medications do have some risks such as potential blood clotting. Your doctor will assess your background medical history and discuss the risks versus benefits of adding hormone treatment to your management plan.
Isotretinoin for Acne.
This is commonly used for severe or cystic acne under the guidance of a Specialist Dermatologist. The medication can have serious side effects and must not be used during pregnancy (very harmful to the unborn child). There are also risks related to mental health. The medication is very effective, but you must get a clear understanding of the risks from your General Practitioner and Specialist Dermatologist.
Other treatments
There are other treatments available for acne that have less evidence and variable results. Some of these include light and laser therapy, steroid injections and needling. It's important that you talk to your GP if you are considering these options.
Tips
Don't squeeze spots – it will make things worse.
Be patient – understand that treatment takes two or three months to take effect.
If you are going to use makeup – choose non-comedogenic options. These are less likely to block pores and make things worse.
Cleanse your skin gently – vigorous rubbing can damage the skin and worsen inflammation.
Key takeaways
Acne is common and treatable. Treatment options work in combination to unblock pores and treat the underlying bacterial infection. Treatments take time to work – it's important that you have a comprehensive management plan with your General Practitioner and discuss the usage of medications with your local Pharmacist. Please join the Medmate Community below. You will receive free health advice from doctors and pharmacists, free sample health care packs and access to discount home medication delivery.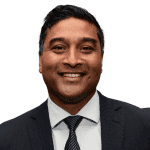 Dr Ganesh Naidoo BSc(biomed), MBBS, FRACGP is an Australian General Practitioner. He has significant clinical experience in multiple regions of Australia and has a passion for health transformation to improve clinical outcomes for all patients.