Methotrexate.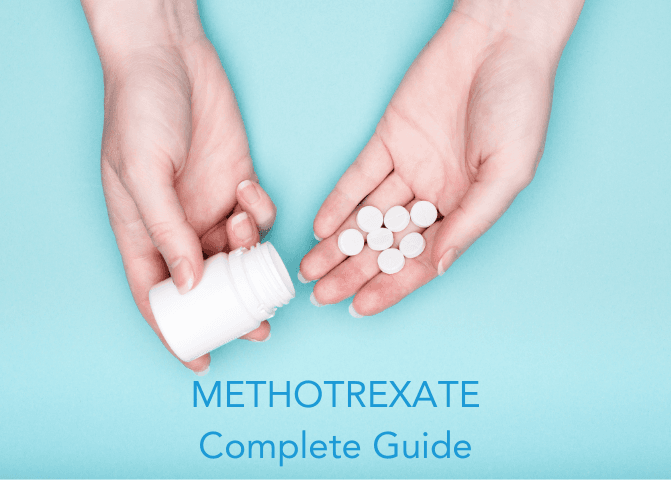 Methotrexate – The good oil for Rheumatoid Arthritis patients.
If you've been diagnosed with Rheumatoid Arthritis, chances are you have been prescribed Methotrexate. This drug is one of the most common medications used to treat Rheumatoid Arthritis (RA). Let's go over the key facts about methotrexate and why it is so important in a treatment plan.
What causes Rheumatoid Arthritis?
RA is an autoimmune disease (the body attacking itself) with an unknown cause. Genetic factors seem to represent a major risk. It affects about 2% of the population and can vary from a mild condition to a severely disabling disorder. It generally presents itself as pain and stiffness of the small joints of the hands and feet. The pain and swelling mainly affect the fingers of both hands. In about a quarter of cases, RA presents as arthritis of a single joint such as the knee. It can progress to severe pain, deformity and disability of multiple joints.
The goal of RA treatment is the lowest level of disease activity, minimising joint damage, and enhancing physical function and quality of life.
What is methotrexate?
Methotrexate is classified as a Disease Modifying Anti-Rheumatic Agent (DMARD).  DMARDS are proven to change the course of the disease. They prevent erosions in the joints and permanent damage. Many studies show significant progression of the disease in the first two years of diagnosis. These are key medications to get started early on from the diagnosis of RA to minimise long term joint damage.
What is methotrexate used for?
Methotrexate doesn't just block pain and other symptoms of RA. It interrupts the activity of the immune system, slowing the disease and reducing inflammation. It will help improve symptoms like joint pain, redness, and swelling. It also lowers disease activity and minimises damage to your organs and joints. It's important that if  Methotrexate is prescribed by your doctor, it is commenced in the first 3 months of symptoms appearing to slow disease progression and joint damage.
How do you take it?
Methotrexate is usually taken as a tablet but it can also be given as an injection. It is taken ONCE A WEEK on the same day each week. Generally it starts as a weekly dose of 7.5 – 10mg. Your doctor may increase this dose over time towards 25mg weekly. Tablets come in 2.5mg and 10mg strengths. Make sure you carefully read the label and check the strength of the tablet before you take it. It can be safely used with other medications your doctor prescribes including non-steroidal anti-inflammatory agents (NSAIDS), folic acid and other DMARDS. Folic acid is taken on different days of the week to methotrexate. It's important that your doctor is aware of any other medications, vitamins or supplements you may be taking.
Make sure you read the instructions from your doctor and pharmacist about taking the medication. If you are using an injectable form of Methotrexate make sure you understand how to safely inject under the skin of your stomach or thigh. A doctor or nurse at your medical clinic can show you how to do this. If you have any questions, please ensure you talk to your pharmacist or your regular doctor. Advice can also be received with Medmate's 24/7 telehealth service.
It takes about 6-12 weeks of continual use before methotrexate starts to become effective at reducing disease activity and improving symptoms. Stay consistent with your weekly dose.
Methotrexate Side Effects.
Like all medicines, Methotrexate can cause side effects. Common reported side effects include:
nausea, vomiting and diahorrea.
mouth ulcers.
Increased skin sensitivity to the sun and rashes.
Fatigue, headache.
It's important you let your doctor and pharmacist know about any of these side effects. They should lessen over time and can be improved by taking methotrexate with food or in the evening.
Ongoing care with Methotrexate.
Regular blood tests
Your doctor will need to monitor you with regular blood tests, particularly to monitor your liver, kidney and general blood function. You may receive blood tests monthly initially, moving to every 3 months.
Vaccinations
Influenza and pneumococcal vaccinations and Covid vaccination needs to be discussed with your doctor.
Regular health checks
Your doctor needs to review you regularly as part of a comprehensive management plan for Rheumatoid Arthritis. Talk about any side effects. You will be monitored for symptoms as well as checking for heart disease, osteoporosis and skin cancer (annual skin cancer checks are needed).
Methotrexate and pregnancy
You need specialist advice if you plan to have children. Women should use birth control while taking methotrexate. Your doctor will help plan how to cease your methotrexate prior to a pregnancy.
Avoiding Covid and other infections
Methotrexate lowers immune system activity which can increase the risk of other infections. Practice good hygiene such as regular hand washing and in light of the Covid pandemic, wear a mask in public. Notify your doctor immediately if you develop and significant symptoms of infection such as fever, cough and shortness of breath.
Methotrexate and alcohol
Alcohol increases the risk of liver damage while taking methotrexate. Methotrexate usage in heavy drinkers has been associated with liver cirrhosis. It is not known precisely what level of drinking is safe when on methotrexate, however 1 to 2 standard drinks once or twice a week is generally safe. Drinking more than 4 standard drinks on one occasion is a significant risk.
Don't run out of medicines
If you stop methotrexate for a few weeks, your condition is likely to worsen. Keep up to date with your prescriptions and order your medicines to keep up to date.
Key takeaways.
Methotrexate is a recommended disease modifying medication for Rheumatoid Arthritis. It not only improves symptoms but importantly lowers disease activity to preserve joints and limit damage to vital organs like your heart. Methotrexate should be started early following diagnosis. It is important to understand the common side effects that you may experience and work with your doctor on a regular monitoring plan.
Author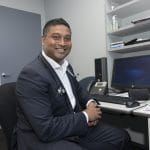 Dr Ganesh Naidoo BSc(biomed), MBBS, FRACGP is an Australian General Practitioner. He has significant clinical experience in multiple regions of Australia and has a passion for health transformation to improve clinical outcomes for all patients.
There is no cure for Rheumatoid Arthritis.
Learn how to achieve your best quality of life not defined by your disease.
Get access to Australian doctors and pharmacists 24/7 to answer your questions about Rheumatoid Arthritis.
Free articles from health experts about evidence based management to prevent permanent joint damage, chronic pain and life threatening complications.
Your questions answered about natural therapies for rheumatoid arthritis. Are they effective? Are they safe?
Stop feeling isolated. Join other Australian RA patients in the Medmate Community below. We're all in this together.