Rapid Antigen Tests – What You Need To Know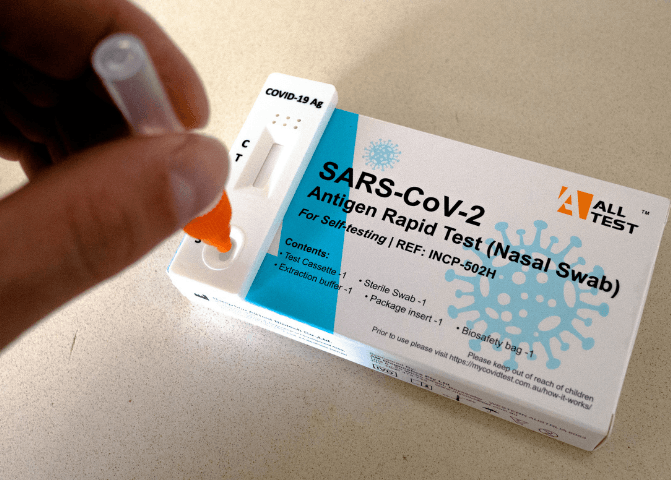 Rapid antigen tests for COVID-19 allow you to self-test at home. Most will provide a result within 10-30 minutes. Its important to only use TGA approved rapid antigen tests which can be purchased online with Medmate. Let's cover some of the most common questions around the use of rapid antigen tests.
When should I get a rapid antigen test?
Use a Rapid Antigen Test:
If you're a household, social, workplace or education contact and you don't have symptoms, you are recommended to get a rapid antigen test

See more information about when to get these tests by viewing the 

Checklist for contacts

You will still need to get a PCR test if you have symptoms or test positive on a rapid antigen test

If you want to quickly check if you may have COVID-19, for example, before attending a crowded event, social gathering or visiting vulnerable people
As part of an established surveillance program such as one organised by your school or your employer
Click here for Victorian Government Guidelines
When should I get a PCR test?
If you have symptoms
If you tested positive on a rapid antigen test and you need a standard (PCR) test to confirm your result
If you are a household contact and don't have symptoms, but you can't access the rapid antigen test you need to use
How do I use a rapid antigen test?
Rapid antigen testing requires using a nasal swab or a saliva sample that is placed into a chemical solution in a small container. A few drops of this solution are then placed onto the testing kit to provide a result in 10 to 20 minutes. There will be two lines. One is a control line and the second is a testing line. If there are two lines visible after the recommended waiting period, the result is positive for COVID-19. Positive results are highly accurate. Follow the instructions of the testing kit very carefully. Particularly follow how to get a good nasal or oral sample and make sure you place the correct number of drops onto the testing kit.
Click here to learn how to use CareStart rapid antigen test
Can the result be incorrect?
The manufacturer states that the results are accurate as far as the instructions are carefully respected. The results can be incorrect if inadequate sampling volume or the testing kit gets wet before sampling, or if the number of extraction drops are less than 3 or more than 4.
Due to immunological principles involved, there exists the chances of false results. A consultation with a doctor is always recommended.
What is serial testing?
Serial testing is using a rapid antigen test for COVID-19 more than once using the same test.
Because rapid antigen tests are less sensitive than COVID-19 PCR tests and false results may occur, repeated testing may be more accurate than testing with a single test.
Talk to your doctor about the appropriate testing regime.
Your doctor may advise you to test over two or three days with at least 24 hours between tests.
How should I interpret the rapid antigen test result if the colour and intensity of the line is different?
The colour and intensity of the lines have no importance for result interpretation. The lines should only be homogenous and clearly visible. The test should be considered as positive whatever the colour intensity of the line is.
What do I have to do if the result is negative?
It is unlikely you have COVID-19, especially if you have no symptoms.
What to do next:
Do you have symptoms?
Yes

Get a standard COVID (PCR) test to be sure.

No

You do not need to get a PCR test.
A negative result indicates that you are negative for COVID-19 or that the viral load is too low to be recognized by the test. However, it is possible for this test to give a negative result that is incorrect (a false negative) in some people with COVID-19. This means that you could possibly have COVID-19 even though the test is negative.
Click here for Victorian Government guidelines
What do I have to do if the result is positive?
It is likely you have COVID-19.
Note: the result is positive even if the second line is very thin/faint.
What to do next:
Isolate immediately.
You are officially a case and you must report your result to the Department of Health

online

 or call 

1800 675 398

.You don't need to report your result if you tested positive from a PCR test.
Click here for Victorian Government guidelines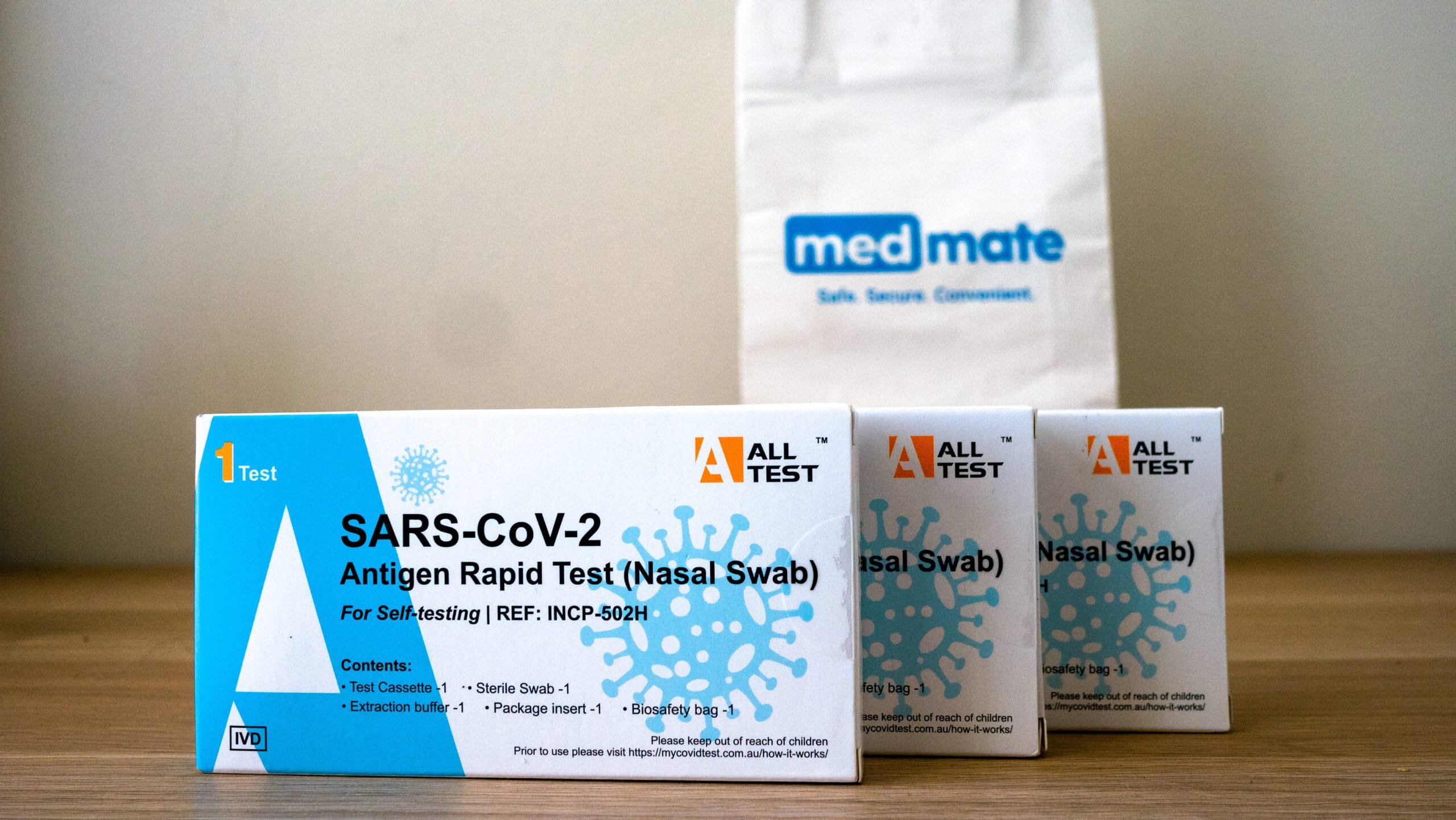 How do I get home medication delivery if I have Covid?
It is really difficult to get the things you need when you are unwell with COVID and isolated.
It is likely that your entire household will also be isolated due to being a close contact. It's important to make arrangements as to how to get essential supplies like food and medicines delivered.
Most supermarkets such as Coles and Woolworths have online delivery services. You can get all your groceries delivered the same day if required.
For medication needs, Medmate is able to get prescription medications and pharmacy items delivered to your home with contact safe precautions within 60 minutes. You can shop from a local pharmacy who will also provide important medication counselling.
Items you may want to consider to order online with Medmate:
Prescription medications such as antibiotics
Rehydration solutions such as Hydralyte and Gastrolyte
Sore throat treatments such as Strepsils and Betadine Sore Throat Gargle.
Paracetemol
Nurofen
Codral Night (this also contains paracetamol)
Face masks
Disinfectant wipes
Vitamins and Berocca
Make sure you follow the advice of your doctor and pharmacist.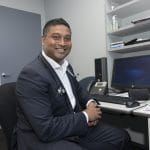 About the Author
Dr Ganesh Naidoo BSc(biomed), MBBS, FRACGP is an Australian General Practitioner. He has significant clinical experience in multiple regions of Australia and has a passion for health transformation to improve clinical outcomes for all patients.