Understanding The Pro's And Con's Of Caffeine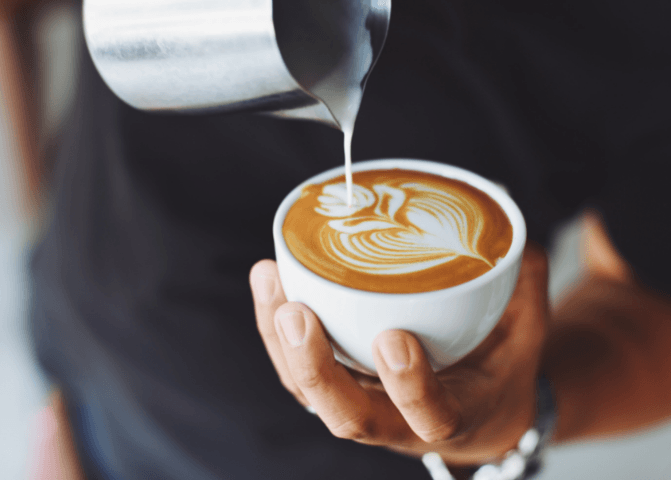 What is caffeine? Is it good or bad for you? Find out all there is to know about caffeine and the effect it has on your body.
Like most people, you probably consume caffeine in one form or another. The most popular option is to take some caffeine as part of your morning coffee, but other popular options include:
Energy drinks
Fat-burning supplements
Soda
But what exactly is caffeine, how beneficial is it for us, and should we consume it with caution? More importantly, are there people who should avoid caffeine at all costs?
We'll answer these questions and others below, so stick around to find out.
Let's dive in.
What is Caffeine?
Caffeine is a nervous system stimulant commonly found in coffee beans. Despite what many believe, caffeine does not provide us with energy, given that it contains no calories. Instead, it prevents us from feeling tired, which is kind of the same thing, but not entirely.
The primary way caffeine prevents us from feeling tired is by blocking adenosine in the brain. When it binds to receptors, adenosine promotes feelings of tiredness and increases pain perception. As a result, we feel fatigued and are more likely to stop moving if a particular activity causes us discomfort. A good example is to stop running when our legs start burning.
By blocking the above effects from taking place, caffeine reduces the perception of pain and fatigue, making us feel more energized and capable. Some research also suggests that caffeine might bring about euphoria and motivation.
Aside from acting on the brain, caffeine also stimulates the production of catecholamines, which are hormones secreted by the adrenal gland. The hormones play essential roles in the body and promote an increase in heart rate, alertness, strength, and endurance.
Is Caffeine a Drug?
Caffeine is technically a psychoactive drug because the substance has varied and potent effects on the body.
How Much Caffeine Is There In a Cup of Coffee?
The average cup of coffee you'll drink will have around 100 mg of caffeine. But, depending on the specific kind, the amount can vary from 5-10 mg to 300 mg per cup.
Factors that affect the caffeine content include:
The type of coffee bean
The level of roasting of said beans
How the coffee gets prepared
The size of your 'cup' of coffee
Instant coffee, espresso, and regular brewed coffee have similar amounts of caffeine per cup: anywhere from 50 to 120 mg.
But, order a Venti brewed coffee from Starbucks, and you'll ingest a whopping 400-420 mg of caffeine.
How Long Does Caffeine Last In The Body?
The half-life of caffeine is around 5.5 hours. For example, if you ingest 300 mg of caffeine at 1 pm, you will still have 150 mg coursing through your veins at 6:30 pm. According to research, caffeine takes around ten hours to clear out from your system entirely.
Of course, caffeine metabolism will vary from person to person. Some folks break caffeine down more quickly, and others don't. Because of that, it's good to avoid having caffeine in the second half of the day because it can interfere with your sleep.
Is Caffeine Bad For Us?
There is a small but vocal community that speaks out against caffeine consumption. Often, the arguments against caffeine relate to:
Increased risk of cardiovascular disease
Elevated blood pressure
Adverse impact on sleep
While each of these claims deserves attention, the topic isn't as back or white as many people suspect. In other words, we can't say that caffeine is bad for us because its effects depend on:
How much caffeine you ingest (and when)
If you have any pre-existing health issues
For example, caffeine could be bad for a person suffering from hypertension (high blood pressure) because it can further elevate blood pressure and heart rate. But take a person with healthy cardiovascular markers, and caffeine becomes a good addition that can lead to improved mood, more energy, focus, and productivity.
The same goes for sleep. Some folks tend to be more sensitive to caffeine, and taking it can lead to sleep issues. Such individuals would be better off avoiding caffeine or limiting their intake to the morning. But, there are also individuals who reap the benefits of caffeine and never suffer from any sleep issues.
In other words, caffeine impacts everyone differently. It never hurts to discuss your intake with your doctor to determine if you should take it.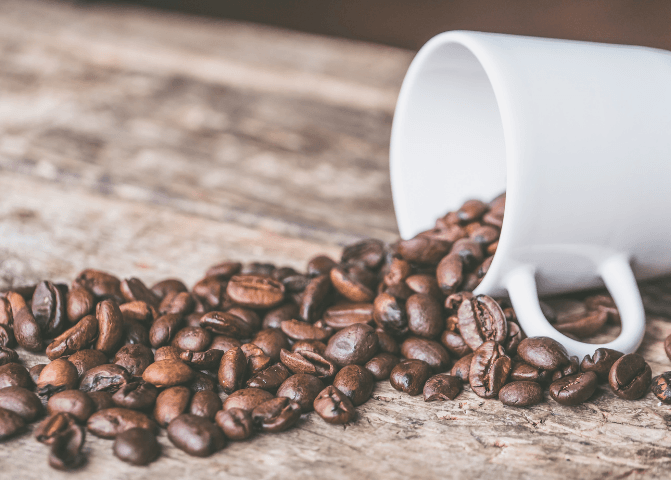 Is Caffeine Addictive?
An interesting claim about caffeine is that it leads to addiction. But how true is that? The substance itself doesn't seem to be addictive, though it can cause favorable effects, such as:
Improved mood
More energy
Focus and concentration
A rise in productivity
Improved athletic performance
Because of that, many people seek caffeine and choose to consume it regularly. After all, we are hardwired to repeat pleasurable behaviors and avoid those that bring discomfort.
Aside from making us feel good, depriving ourselves of caffeine once we are used to it can lead to withdrawal symptoms like:
Headaches
Brain fog
Fatigue
Daytime sleepiness
As you can imagine, most people would prefer to avoid these effects, which is why many caffeine consumers don't break the habit for many years at a time. Still, none of this suggests that quitting caffeine would be as difficult as other things, such as smoking or drinking alcohol.
Does Chai Latte Have Caffeine?
Chai latte has become quite popular in recent years, and many people consume it for benefits, such as:
Improved digestion
Reduced risk of cardiovascular issues
Skin health
Headache treatment
But chai latte contains several varieties of tea leaves, most of which contain some caffeine. As a result, chai latte itself has some caffeine but not nearly as much as a cup of coffee would. The exact caffeine content will depend on the precise preparation method, but you can expect to ingest around 70 milligrams.
How Much Caffeine Is There In Tea?
Many people would be surprised to learn that many teas contain caffeine, and consuming them too late in the day can impact our sleep. As discussed above, the average cup of coffee contains 100 mg of caffeine. In comparison, tea offers less caffeine, and some varieties are even free of it. Still, it never hurts to avoid most teas late in the day.
So, let's see how some of the most popular teas compare:
Black tea – 45 to 90 mg per cup
Chamomile – 0 mg per cup
English breakfast tea – 42 mg per cup
Green tea – 30 mg per cup
White tea  – 15 to 30 mg per cup
Matcha tea – 19 to 44 mg per cup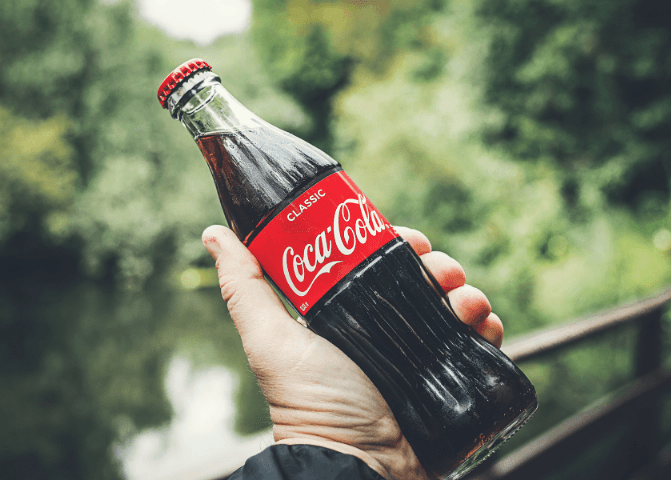 How Much Caffeine Does Coke Contain?
Coke, also known as Coca-Cola, is one of the most popular sodas on the planet. A 12-ounce can (340 ml) has 34 mg of caffeine. Diet coke has slightly more caffeine: 46 mg per 12 ounces.
While coke has less caffeine than coffee, you still have to be careful with it because many people can easily drink a liter or more of coke, which translates to between 100 and 135 mg, depending on the type.
How Much Caffeine Is There In Oxyshred?
Oxyshred is a fat-burning supplement designed to promote fat loss, calorie-burning, and improved athletic performance. One of the primary active ingredients inside Oxyshred is caffeine, and the product provides 150 mg per scoop.
A Few Final Words On Caffeine
While caffeine has a bit of a mixed reputation, we can't deny the overwhelming number of benefits it offers. Caffeine raises our metabolic rate, improves alertness, and positively impacts athletic performance. The substance also promotes concentration, enhances learning, and makes us more productive.
An excellent way to reap its benefits and avoid building too much tolerance is to cycle caffeine periodically. For example, take some caffeine during the week, then lay off it on Saturday and Sunday. Alternatively, take it for three weeks and take a whole week off to increase your sensitivity.