The easier way to get medications
Local pharmacy care, online convenience, free pharmacy delivery
No stress, no fuss.
Switch to a simpler way to get your meds with Medmate.
Medmate makes getting your medications easy and convenient. With Medmate, you can get electronic prescriptions from your doctor, order online and arrange pharmacy delivery straight to your door.
Medmate is like having a personalised pharmacy that comes to you, using your preferred local chemist.
No more lost prescriptions, confusion over expiry dates, or waiting for over the counter medicine.
Simply download the app and get started with free script delivery (or quick, easy pick up from your pharmacy of choice).
From GP visit to pharmacy delivery, Medmate makes getting medications easy.
Medmate makes getting your medications simple, safe and convenient.
Medmate was designed by Australian doctors and pharmacists to overcome the difficulties many patients experience getting their needed medicines.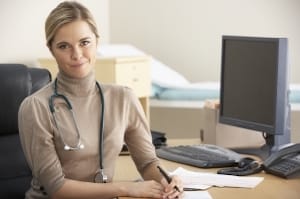 Easy electronic prescribing
Ideal for patients who are isolated, immune compromised, regional or busy
Enhance medication adherence
Integrates with booking engines
Seamless patient journey from script to home medication delivery
Simple, safe and convenient script filling
Order scripts and other pharmacy items online
Manage meds for family members
Shop for best prices
Avoid pharmacy queues
Free delivery to your door
Provide an exceptional customer experience
Prescription experience begins at GP booking
Increase efficiency, productivity and margins
Safer option for vulnerable patients
Expand your customer reach
Medmate streamlines getting your medications by enabling you to fill prescriptions online. You can compare prices from various pharmacies, shop online for other pharmacy items, and have everything delivered in discreet packaging direct to your home.
With Medmate, you can manage medications for family members, book face-to-face or telehealth appointments to get your scripts, and download electronic referrals.
Medmate also helps you stay on track with your medications with automated prescription refilling, medication reminders, and free pharmacy delivery.
Medmate is your ideal partner for telehealth and electronic prescribing. Increase patient engagement with a superior experience that leads to greater efficiency, increased consult demand, patient loyalty and improved patient health outcomes.
Medmate has a network of more than 5,000 prescribers with numbers growing daily.
Medmate helps you become the local pharmacy of choice. Provide your customers with an exceptional pharmacy experience with 24/7 online ordering and payment and home medication delivery.
Support customers to achieve better health outcomes while enhancing your efficiency, profitability and marketing with Medmate.
Order
Set up a Medmate profile, including details of your regular medications and favourite pharmacy items.
Select
Review prices, delivery options and promotions available at local pharmacies while filling your basket.
Checkout
Order the best value bundle and have it delivered from the pharmacy straight to your door at a time that works for you.
How to get started
Getting started with Medmate is easy. Simply download the app, create your Medmate profile and you're ready to start receiving free pharmacy medication delivery. Find out more about getting started with Medmate here.
Other Features
Medmate brings the local pharmacy to you with free home medical delivery
Shop
For all your other
non-prescription items.
Compare
Review discount prices and delivery
options from local pharmacies
Favourites
Easily access and buy your medications
and favourite pharmacy products
E-Referrals
Never lose a paper referral again.
Ask your doctor for a Medmate e-referral
Health Providers
Get a new prescription
or book an appointment
Health Documents
Keep all your important
information close at hand
to share with providers