Medmate is the easy way to get your scripts filled and shop your favourite pharmacy items.
Ditch the pharmacy queue. Shop online and order your favourite health products from over 1000 Australian pharmacies. Just what the doctor ordered.
Upload your prescription or get a new online prescription.

Shop online with local pharmacies for off-the-shelf items.

Choose pharmacy pick up or express chemist delivery in under 60 minutes*.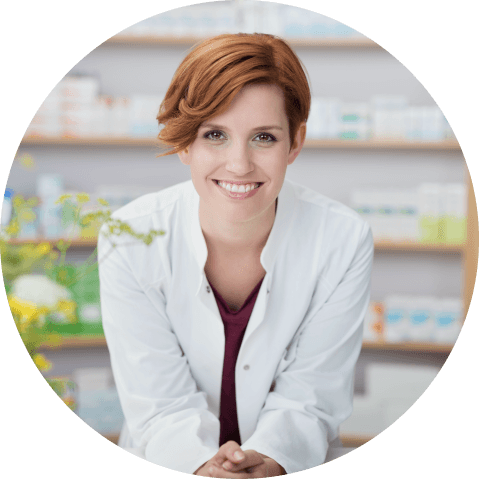 Medmate was created by Aussie doctors and pharmacists to overcome the difficulties many patients experience when getting their medication.
Stay safe with contactless delivery.
Save time and avoid the hassle of  pharmacy queues.
Protect your privacy and avoid embarrassing questions in a busy pharmacy.
Shop when it suits you. We know it's hard to get to the pharmacy during regular business hours. Shop the online pharmacy market 24hrs a day.
Access for everyone. So much easier if you have a disability or limited transport.
Reassurance of Australian Government security. Medmate is a conformant software product for ePrescribing, and is listed on the Australian Digital Health Agency's ePrescribing Conformance Register
Your medications at
the best price.
Add your Medicare and concession cards to
Medmate to get the best price for your
prescription medication.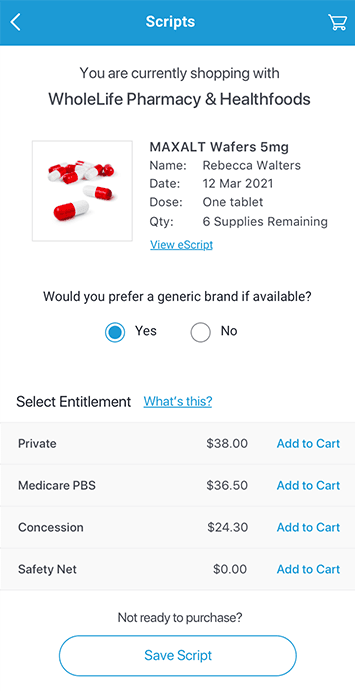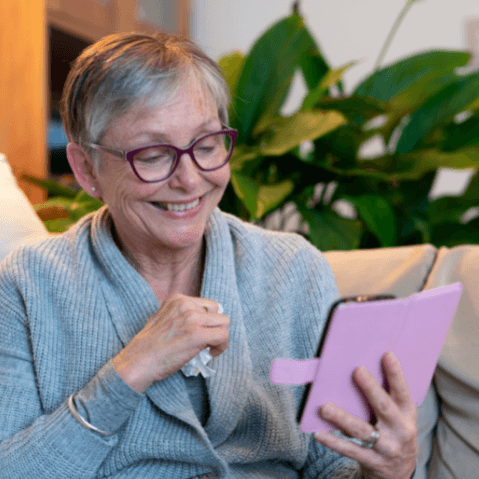 Instant scripts with telehealth online prescriptions
Connect with an Aussie GP via telehealth video or phone call within 1 hour of your booking. Our fully qualified telehealth doctors offer complete medical care, including:
Online prescriptions by SMS and email
General medical advice
Medical Certificates
Shop your favourite pharmacy products.
Easily add your favourite off-the-shelf pharmacy items to the cart with your prescription medication.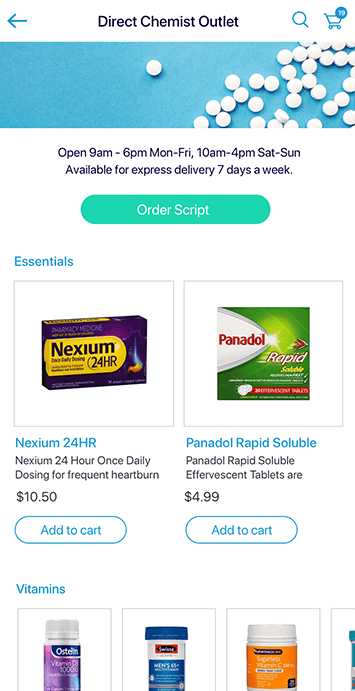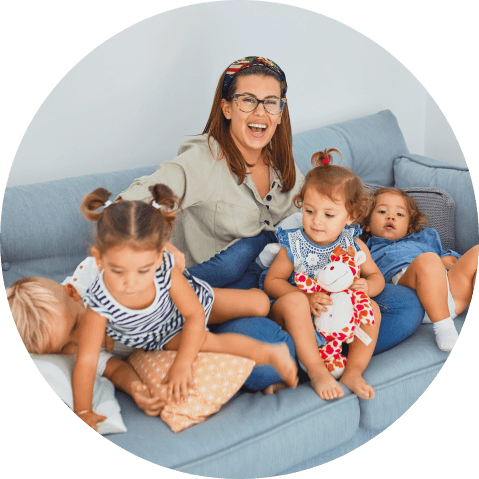 Save time with Medmate
Shop online with over 1000 pharmacies and get express medicine delivery in 60 mins. Online prescriptions to express chemist delivery. Just what the doctor ordered.
Track deliveries from the pharmacy to your door.
Stay safe and feel confident with the protection
of discreet tamper proof packaging and order tracking.
*Express delivery services available 9am to 9pm for eligible locations.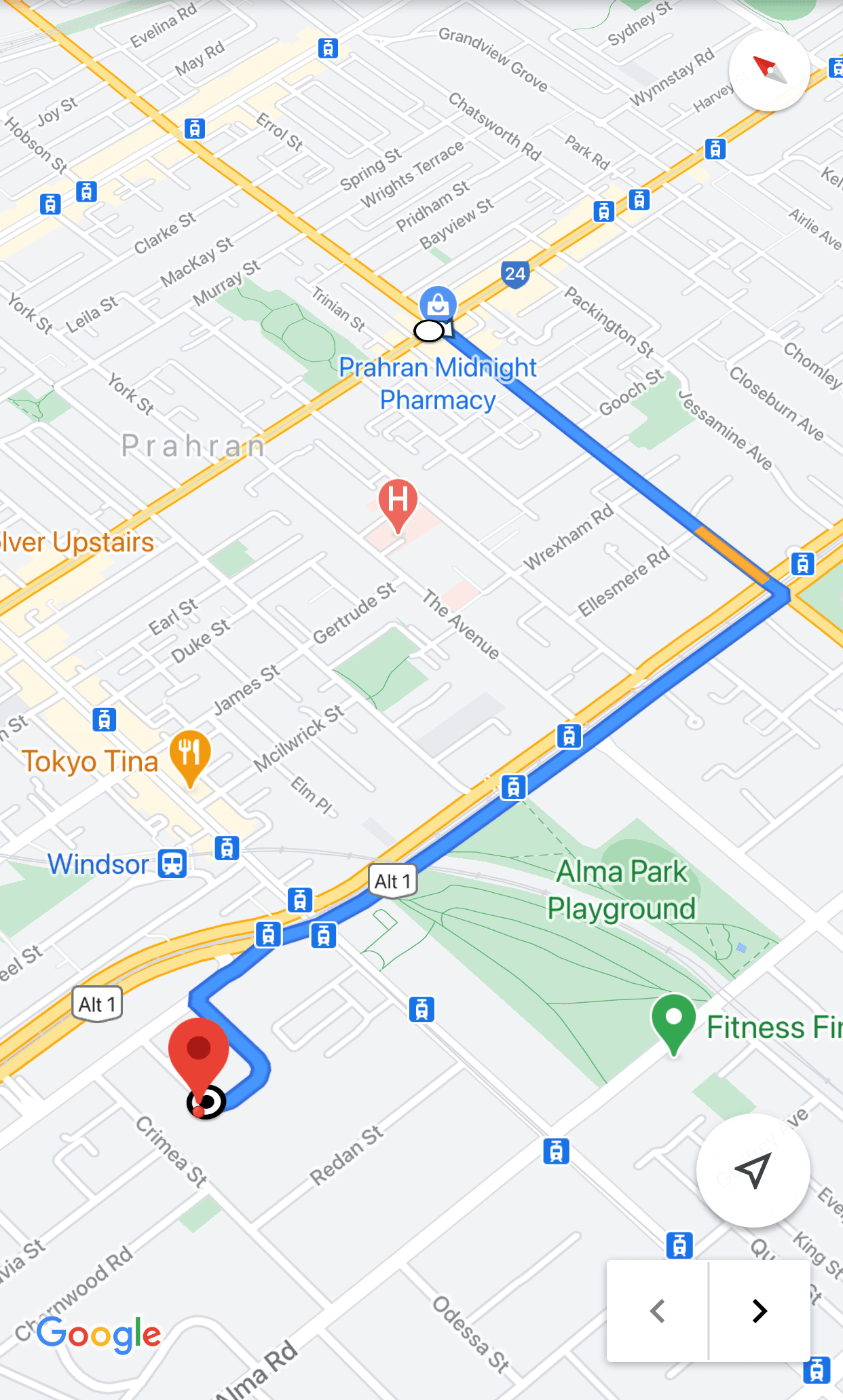 What our customers say
Join millions of Australians that have made the switch to electronic prescriptions.
Chris
As a leading advisor in customer experience with some heavy hitters globally, I must say without a doubt your company has left me in awe. It has been an extremely long time since I have experienced a level of service with a completely flawless level of cx, your team member went truly above and beyond. If your reading this review I can only say this is a company worth your time and effort.
Claudia
Went above and beyond to get urgent products to us. Very impressed with assistance I received :)
Kate
Brilliant service! I was stuck at home with two sick children and needed medication and was at my door in under an hour.
David
Super easy to use good communication between everyone and was delivered in time no dramas takes the hassle out of bringing a sick child with you to pick up scripts will use all the time from now on.
Angelo
Fantastic experience with Medmate. Received my order within 60 minutes and that was with the chosen pharmacy closing around the same time. Medmate staff found me an alternative option and sorted it for me. Thank you!
Kelly-Anne
This is so much easier than going to the pharmacy. Never going back!
Samantha
Wow. This is awesome. Got my asthma medication delivered in under an hour. Thoroughly recommended.
Chitra
Never have to step into a Pharmacy again! Absolutely love this app! I can get my medical script sent to the pharmacy and delivered to my house.... without waiting or leaving the house! So convenient, when you are a busy Business Woman/Dentist / Mom. Delivery was super quick.. and Loved the surprise goodies in my delivery bag....
Rhea
It's not just a medication delivery service Very relevant app. It was easy to add my script and get my medication delivered. No need to visit a pharmacy! Love it that I can track my medications with the app, it's like my personal health assistant.
Kal
Excellent User friendly and very convenient. Thanks for the awesome app.
Vandi
Best medical pharmacy delivery experience Amazing guys! Thank you so much for your prompt delivery.
Michelle
I'm on pills for back pain and I can't drive. I used to have to take a cab to the pharmacy each week. This has really helped me save time and money. So much easier.
Kate
Very good communication with updates at each step. I was housebound awaiting my COVID test so it was delivered to my doorstep and the driver rang as he was leaving to ensure safe social distancing was maintained. I will definitely use again and will be recommending this amazing service to EVERYONE!
Beth
Just Medmate it. Seriously, its sooo much easier!
Sandra
This is a gamechanger.

Download the Medmate app today!