Prednisolone: Friend or Foe for Rheumatoid Arthritis?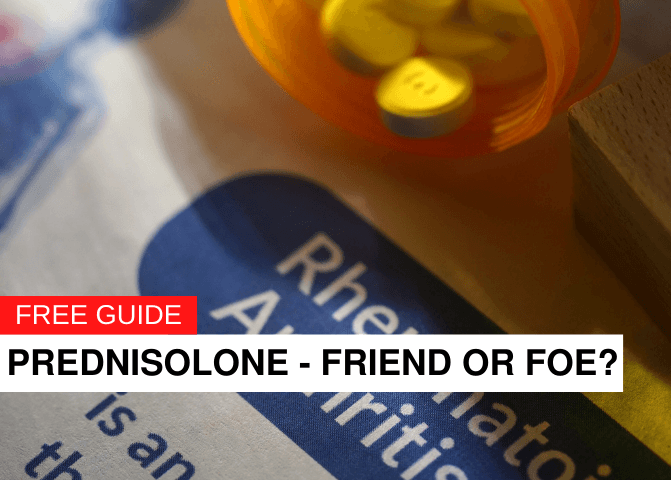 Prednisolone: A Guide for Rheumatoid Arthritis.
Prednisolone is one of the most common medications used in Rheumatoid Arthritis (RA) – an inflammatory disease that causes the smaller joints of your hands and feet to become painful, swollen, inflexible and hard. This disease progresses continuously and has no permanent cure. If not managed early and properly, it will ultimately cause destruction and deformity of many joints of your body.
If diagnosed in the initial stage, quality of life can be maintained with proper treatment. The main aim of the treatment is to relieve symptoms, minimize joint damage and delay complications. There are various management options that are decided by a rheumatologist depending on the patient's individual condition. The main options include disease-modifying anti-rheumatic drugs (DMARDs), non-steroidal anti-inflammatory drugs (NSAIDs) and steroids. Steroids were considered a standard treatment for RA a couple of decades ago. But now they are mainly used in conjunction with DMARDs to minimize inflammatory symptoms. International guidelines now recommend the use of a minimum dose of steroids.
What is Prednisolone?
One of the common steroids used in the treatment of RA is prednisolone. Apart from its wide use in the treatment of RA, it is also used to treat many other conditions and diseases including other autoimmune diseases, allergies, inflammatory diseases and cancers. Generally, it can be taken by mouth (oral), injection, skin ointment and eye drops. However, It is used orally (by mouth) in rheumatoid arthritis.
Why is prednisolone used in rheumatoid arthritis?
Prednisolone is used to relieve the inflammatory symptoms that you're suffering from due to rheumatoid arthritis. It reduces the swelling and stiffness of joints. It also reduces the pain caused by the inflammatory process. For flare ups, the steroid may be used at higher doses in the short term to get control of symptoms. It quickly reduces inflammatory activity and improves symptoms but this needs to be balanced against potential long term complications of chronic use. DMARDS (such as Methotrexate) are the only medications proven to reduce long term joint damage and they should be started early in a management regime. However, they take about 6-12 weeks to work. Prednisolone is often used to bridge the gap until DMARDS are effective and the prednisolone can be tapered off after this period. Some patients are unable to completely taper and may be maintained on low dose prednisolone over a longer period of time  (5-10mg per day).
How does it work to improve inflammation?
Prednisolone works by reducing the activity of your immune system. The immune system is the natural defence mechanism of your body. It's your body's response to an injury, infection or disease. It is the fight between the infectious agent and your body. This response depicts in the form of symptoms such as redness, swelling, raised temperature, and pain. Prednisone reduces the immune response, ultimately reducing the symptoms of RA such as swelling, redness, pain and stiffness.
What are the side effects of prednisolone? 
There is a long list of side effects of prednisone, ranging from mild to serious ones. These side effects appear when prednisolone is used for a long time. Here are some common side effects:
Weight gain
Nausea
Vomiting
Acne
High blood pressure
Headache
Poor sleep
Disturbed sleep
Weak muscles
Some serious side effects are:
Puffiness of face (also called as Moon Face)
Easy bruising
Hiccups
Delayed wound healing
Menstrual Irregularity
Rounding of the upper back
Cataract
Glaucoma
Obesity
Potentially lethal side effects can arise due to excessive use of prednisolone:
Anaphylactic reaction
Congestive Cardiac Failure (CCF)
Syncope
Pulmonary Edema
Psychiatric problems including mood disturbances and personality changes
What is the optimum regime in RA?
Usually, for longer term use a rheumatologist may recommend 5 to 10 mg daily. It can be split into two doses, each of 5 mg.  Taking prednisolone more than 10 mg/day is discouraged. Above this dosage, prednisolone will start imparting significant side effects. However, your rheumatologist may prescribe a higher dose depending upon the severity of your condition. Most importantly, prednisolone should not be used alone in the management of RA: it should always be used in conjunction with other treatment options i.e. DMARDs.
Key takeaway.
To sum up our discussion, prednisolone is used in combination with other drugs in the treatment of RA. It reduces pain, swelling, redness and flare-ups. It works by lowering the immune response. The maximum dosage per day should not ideally exceed 10 mg. It has a long list of side effects that can be avoided by using this medication after proper consultation with and advice from your rheumatologist. Friend or foe? Well it depends. For flare ups and initial symptom control it's use is invaluable. Longer term, we should be aiming to use the lowest dose possible (if at all) to minimize long term complications. It's important to talk to your doctor and pharmacist and have a management plan in place about how to control flare ups.
Author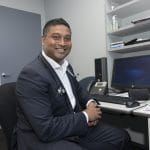 Dr Ganesh Naidoo BSc(biomed), MBBS, FRACGP is an Australian General Practitioner. He has significant clinical experience in multiple regions of Australia and has a passion for health transformation to improve clinical outcomes for all patients.
There is no cure for Rheumatoid Arthritis.
Learn how to achieve your best quality of life not defined by your disease.
Get access to Australian doctors and pharmacists 24/7 to answer your questions about Rheumatoid Arthritis.
Free articles from health experts about evidence based management to prevent permanent joint damage, chronic pain and life threatening complications.
Your questions answered about natural therapies for rheumatoid arthritis. Are they effective? Are they safe?
Stop feeling isolated. Join other Australian RA patients in the Medmate Community below. We're all in this together.