Get an Electronic Prescription.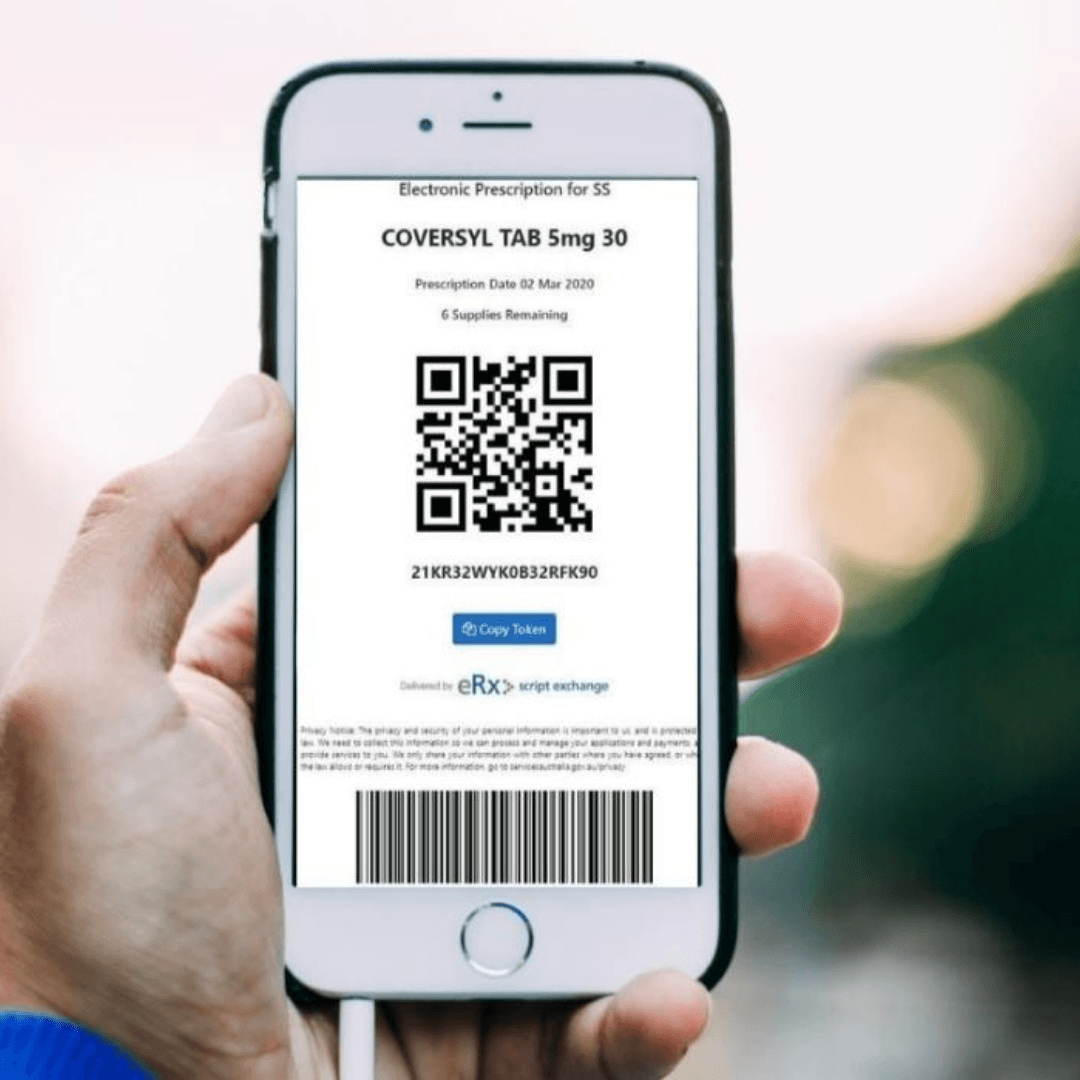 What is an electronic prescription? How does it work? How can I get one and what are the benefits? Explore the idea of electronic prescriptions with Medmate.
Table of Contents
The easiest prescription is an electronic prescription.
An electronic prescription is now the most convenient way to receive a prescription from your doctor. It is a digital version of the paper prescription that we have all been using for many years.  They are more convenient, safe and secure than paper prescriptions, particularly hand written traditional scripts.
How do I get an electronic prescription?
Simply ask your doctor for an electronic prescription at your next doctors consultation or connect with a Medmate doctor online. You will be able to receive the script instantly by SMS or email. Doctors issue them using their regular prescribing software in the medical clinic. The script is in the form of a QR code.
All medicines can now be prescribed by electronic script. The vast majority of general practices in Australia are now able to prescribe them. Pharmacies around the country can accept both electronic prescriptions or traditional paper prescriptions. You can receive your repeat scripts as eScripts now as well –  the pharmacist will issue the repeats as electronic prescription tokens by SMS. The easiest place to store your repeat eScripts in the Medmate app.
Living with a Chronic Disease? – You're Not Alone.
Learn how to achieve your best quality of life not defined by your disease.

Medmate provides free medical and lifestyle advice for patients.

Get access to Australian doctors and pharmacists 24/7 to answer your questions.
Free articles from health experts about evidence based management to prevent disease progression and complications.
Your questions answered about natural therapies. Are they effective? Are they safe?
Stop feeling isolated. Join other Australian patients in the Medmate Community below. We're all in this together.
Getting an online prescription
We believe that your best doctor is your local family General Practitioner. However, we know there are times when its hard or inconvenient to see your regular GP and you need a simple problem solved like getting a new prescription. Medmate has a 24/7 telehealth service staffed by fully registered Australian doctors. You can simply book online, talk to a doctor by telephone or video, get a new script and have your medications delivered to your doorstep within 60 minutes. Pretty amazing.
Why should I get medicine delivered?
It's easier. Really, its that simple. Lets make it as simple as possible to get the healthcare we need without the hassle. It's now much easier simply to order your medicines online from your local pharmacy and skip the queue or have them expressed delivered to your home or office. Check out how Medmate works for medication delivery here.
Key Takeaways
Let's make healthcare simple. Electronic prescriptions are so much more convenient than traditional paper prescriptions. Simply ask your doctor for an eScript or use the Medmate Telehealth service to get a prescription instantly.
Have your say in the future of Medmate.
At Medmate, we regularly ask for feedback from the people who use our service. Because when you share your experiences and help us test new features, we can build a service that works for you.
Want to get involved? Sign up to the Medmate Community newsletter and send an email to support@medmate.com.au