Break Through COVID – What Is It?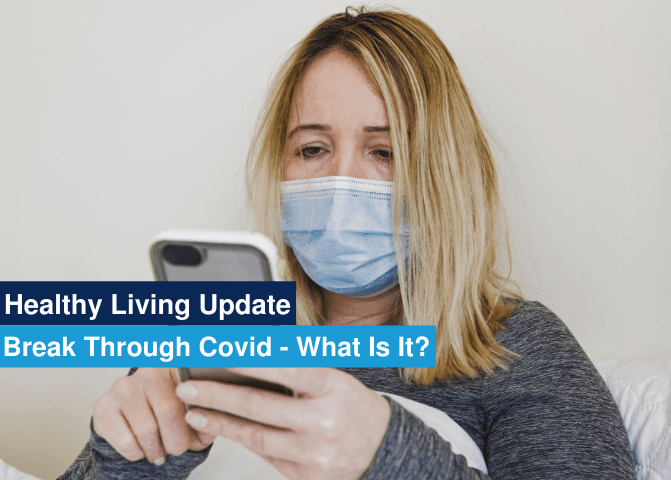 Table of Contents
The COVID-19 virus is a virus linked to the same family of viruses as Severe Acute Respiratory Syndrome (SARS) and some types of common cold. The virus affects your upper respiratory tract as well as lower respiratory tracts. The parts of the respiratory system affected are the nose, sinuses, throat, windpipe and lungs. It spreads mainly by an infecting person spreading out droplets containing coronavirus and another person near to them inhaling it or the droplets simply landing on the eyes, nose or mouth of the nearby persons. The main signs and symptoms include fever, cough, shortness of breath, body aches, loss of smell and taste.
Vaccines against coronavirus disease offer the best chance to end this pandemic. Various kinds of vaccines have been manufactured around the globe. Australia is rolling out the following vaccines: Pfizer, AstraZeneca and Moderna. Read more about the Covid Vaccines in our guide.
What is break through COVID?
A break through COVID infection is when you develop a COVID infection despite being vaccinated against the virus.
Breakthrough infections can occur with any vaccine as they are not always 100% effective.
The COVID-19 vaccines are very effective at preventing severe complications and death from COVID. However, breakthrough infections are occurring and seem to be more common with the delta variant which seems to be more virulent than the other forms of the virus.
How do you get a breakthrough COVID infection?
Australian data is still emerging, but it seems like approximately 8-10% of current cases are breakthrough COVID infections (COVID disease in people who have been fully vaccinated).
A CDC (Centre for Disease Control and Infection) report is suggesting that the risk of breakthrough COVID is highest in people over the age of 65.
Is break through COVID dangerous?
There is a much greater risk of dying from COVID-19 by not being vaccinated. The COVID-19 vaccines are very effective at keeping the majority of people exposed to COVID experiencing a very mild disease rather than requiring hospitalization.
However, deaths can occur with a breakthrough infection, especially if there is an underlying medical issue (co-morbidity). However, the risk of dying from a breakthrough COVID infection is considerably lower than the risk of dying if you are unvaccinated.
0.5 weekly deaths recorded per 100,000 fully vaccinated people for those older than 65, compared to 4.3 among the unvaccinated of the same age.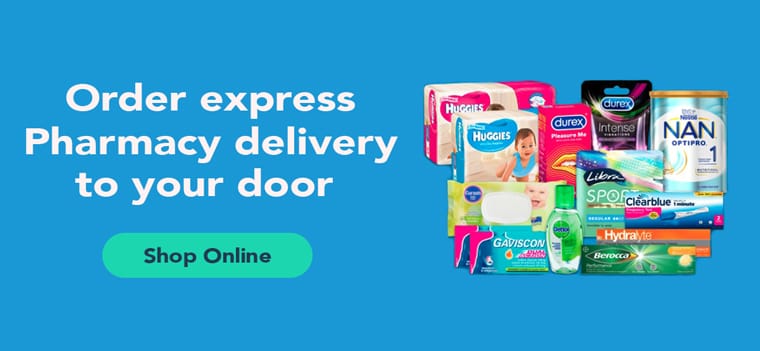 What are the symptoms of break through COVID?
The symptoms of breakthrough COVID are essentially identical to a standard COVID infection:
Sore throat
Headache
Fatigue
Aches and pains
Fever and chills
Night sweats
Blocked or runny nose
Cough
Potential shortness of breath
Loss of taste and smell
If you develop any of these symptoms, despite your COVID vaccination status, you should isolate and get a COVID test as soon as possible.
Generally, break through COVID should be milder than an infection for an unvaccinated person. However, you should seek medical advice from your general practitioner.
Red Flags needing urgent attention from a health care professional:
Worsening shortness of breath.
Chest pain or racing heartbeat.
Confusion or difficulty speaking or understanding speech.
Weakness in your face, arm or leg especially on one side of your body.
Worsening mood or anxiety or thoughts of harming yourself.
Living with a Chronic Disease? – You're Not Alone.
Learn how to achieve your best quality of life not defined by your disease.

Medmate provides free medical and lifestyle advice for patients.

Get access to Australian doctors and pharmacists 24/7 to answer your questions.
Free articles from health experts about evidence based management to prevent disease progression and complications.
Your questions answered about natural therapies. Are they effective? Are they safe?
Stop feeling isolated. Join other Australian patients in the Medmate Community below. We're all in this together.
How do you get tested for break through COVID?
It is advisable to self-isolate and undertake a PCR based test with a local laboratory as soon as possible. This is done by taking a swab of your throat and nose. Results are usually texted to your mobile phone within 24-72 hrs.
You should remain isolated until you have received your results.
How do you treat break through COVID?
The treatment for your illness will depend on the severity of your disease.
You need to be assessed by your local healthcare practitioner or the local hospital.
If your symptoms are mild, you will not need supplemental oxygen and should be able to be treated at home with a home based COVID monitoring program.
A local health service will make contact with you daily to check-in on your symptoms and make sure you are recovering.
If you have developed a secondary bacterial infection you may need antibiotics.
How to get home medication delivery if you have COVID
It is really difficult to get the things you need when you are unwell with COVID and isolated.
It is likely that your entire household will also be isolated due to being a close contact. It's important to make arrangements as to how to get essential supplies like food and medicines delivered.
Most supermarkets such as Coles and Woolworths have online delivery services. You can get all your groceries delivered the same day if required.
For medication needs, Medmate is able to get prescription medications and pharmacy items delivered to your home with contact safe precautions within 60 minutes. You can shop from a local pharmacy who will also provide important medication counselling.
Items you may want to consider to order online with Medmate:
Prescription medications such as antibiotics
Rehydration solutions such as Hydralyte and Gastrolyte
Sore throat treatments such as Strepsils and Betadine Sore Throat Gargle.
Paracetemol
Nurofen
Codral Night (this also contains paracetamol)
Face masks
Disinfectant wipes
Vitamins and Berocca
Make sure you follow the advice of your doctor and pharmacist
Prescription Medication Delivery Service – Home Pharmacy Delivery Near Me
Medmate is a prescription delivery service. Ask your doctor for an electronic script. You can upload this into Medmate and shop online with your local pharmacy.
Prescription medications are delivered within 60 minutes with the rest of your Medmate order.