Now You Can Have A Pharmacy E-Commerce Website Instantly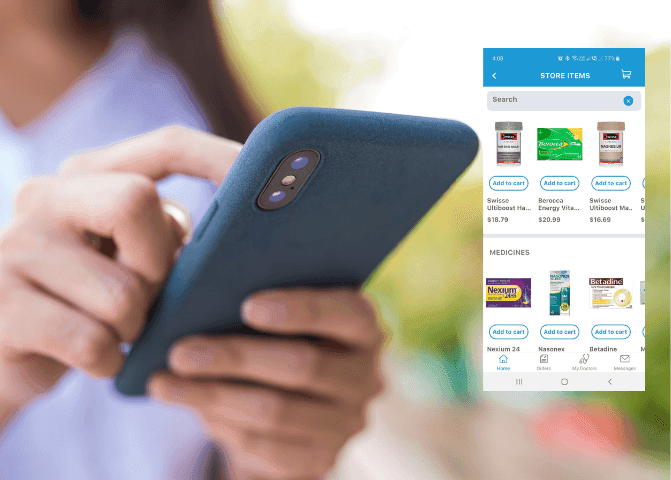 Pharmacy owners are facing a new reality –  the world has moved online.  Is your store online? Has your pharmacy's business model kept pace? In the new world of rolling Covid restrictions are your customers able to purchase from your store digitally or are you forcing them to purchase from a competitor that has made an investment in taking their business online? Let's review the phenomenal change that is occurring in the pharmacy landscape and how you can protect the future of your business.
Covid restrictions are driving consumers to buy online
9.1m Australian households have purchased goods and services online in the last 12 months with 32% year on year online shopping growth nationally. The behavior is being fueled by Covid restrictions across all states and territories with Victoria seeing the largest annual growth of 49%. Consumers have had to find another way to access the services they need in an environment of recurrent lockdowns. It is likely that consumer behavior, that was already moving online pre-pandemic, is irreversibly changed. People want to be able to access the services they need in a safe and convenient way. This behaviour is very likely to accelerate.
Traditionally, most pharmacy models are based around bricks and mortar service offerings. Patients value customer service and a relationship with their regular pharmacist. This trusted bond is sacred and we need to do everything we can to preserve this continuity of care. The problem we face is that independent pharmacy owners may not have the capacity to develop their own e-commerce system to serve their loyal customers through a digital shop front. There is risk that regular patients may be forced to seek another online alternative in this rapidly changing environment.
The first step to solving this problem is to recognize that e-commerce is a necessity to meet rising consumer demand.
Electronic prescriptions are growing exponentially.
The other major catalyst for digital pathways in pharmacy is the rapid growth in electronic prescriptions. This technology is revolutionizing the way that patients utilize primary care services. Now, it is possible to have an online telehealth consultation, receive an electronic prescription by SMS and have your medication home delivered within the hour. This speed of service was almost impossible 12 months ago. Approximately 14 million electronic prescriptions have been issued nationally with exponential growth rates. The majority of GPs nationally now have the capability to issue scripts electronically.
The United Kingdom introduced electronic prescriptions approximately 5 years ago. It is now the predominant form of prescription in the UK with 9 out of 10 prescriptions issued electronically. It is likely that the catalyst of Covid-19 will see an even greater rate of adoption in Australia with many industry experts predicating 90% adoption in Australia within 2 years.
E-commerce is an opportunity to grow your pharmacy business in new ways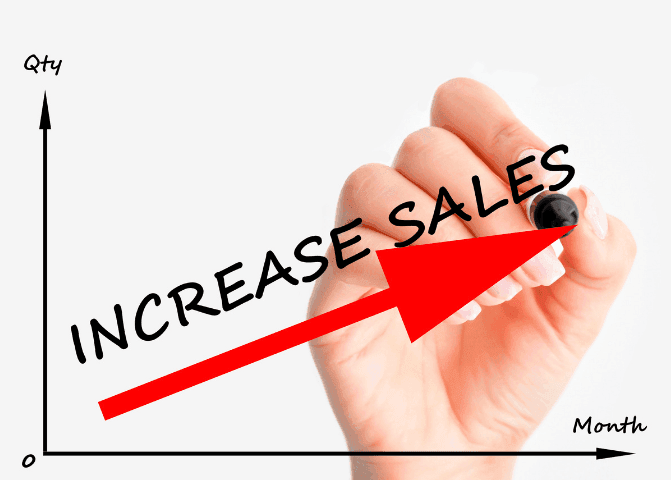 Online shopping has become an integral part of life for Australians. This represents a tremendous opportunity for pharmacies to grow and diversify their business. Let's look at some of the amazing benefits of selling online.
Attract new customers and widen your catchment
Going online allows you to increase your catchment beyond typical boundaries. This can be further expanded through representation across multiple postcodes. Online ordering and delivery expands your service to customers that you have never dreamed of servicing before. With plugin delivery systems, you could even be selling nationally.
Increase sales online
Sell your products, your way. A digital store allows you to customize the experience for your patients. They can take their time shopping in the privacy and convenience of their home 24 hours a day. Typically, website sales result in greater basket sizes than you would see for in-store transactions.
Provide an unmatched customer experience with express delivery
Differentiate your brand through exposure to new healthcare consumers looking for convenience, value, and great service. Through express delivery options, you can provide a service that your patients will not believe. Improve patient retention and loyalty by empowering customers with a digital platform that keeps them connected with your store.
Differentiate your in-store experience and improve margins
Improve pharmacy margins through more efficient digital workflows and staff utilization. Overheads are considerably lower with online purchases, greatly improving your margins. Pivoting your business model to online sales means you can focus on growing other areas of your business. Many pharmacies are strongly adopting in-store service delivery such as vaccination programs, allied health consultations and health clubs. Pivot your resources to experiential service models while online orders keep rolling in through the digital door. Maybe you don't need to take that bigger lease for more floor area!
What is an e-commerce pharmacy website?
An e-commerce pharmacy website allows you to represent your store digitally online. Utilizing a platform like Medmate you can:
Showcase your pharmacy's services including vaccination bookings and health services.
List your front of shop products for online ordering.
Make it easy for patients to upload electronic prescriptions for fulfillment.
Give your customers convenient options for delivery to their doorstep.
Think of it as the digital representation of your store, working for you 24hrs a day.
How do you get started?
Getting your pharmacy online is simple with Medmate. The E-Commerce team at Medmate will work with your pharmacy to get your product range, prices and store services uploaded to your own custom branded website in a matter of days. You get to leverage the power of Medmate ordering and delivery services instantly. Importantly, a Medmate e-commerce website is simple. Your orders, including prescription and front of shop products, come into your secure online portal paid for and ready for dispensing. All you have to do is dispense and Medmate will take care of delivery.
Key takeaways
E-commerce is here to stay and pharmacies need to adapt to meet growing demand for online services. Getting your pharmacy online is an easy way to keep competitive and grow your business in a new way while allowing you to shift towards experiential in-store models. Medmate is the easiest way for you to get online instantly with a customized branded website. To get started simply visit the Medmate website and click "Get Started".
Author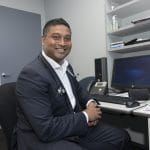 Dr Ganesh Naidoo BSc(biomed), MBBS, FRACGP is an Australian General Practitioner and digital health expert. He has significant clinical experience in multiple regions of Australia and has a passion for health transformation to improve clinical outcomes for all patients.