Top Ten Questions About Pregnancy Tests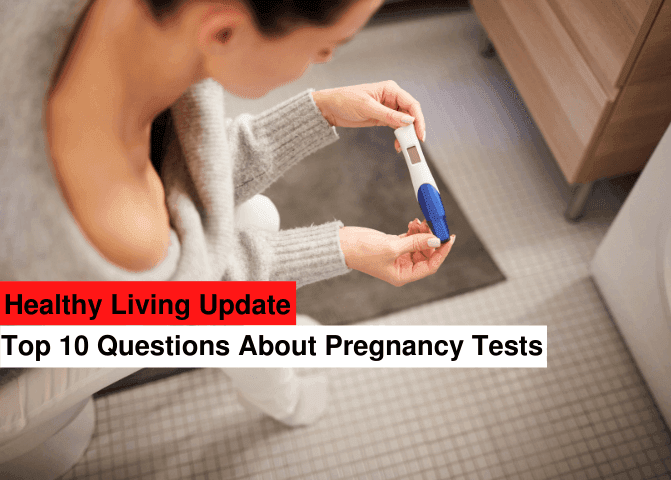 Pregnancy is an important event in the lives of women. Often, symptoms of pregnancy can appear suddenly and unexpectedly. Let's look at some of the common questions around the use of pregnancy tests.
Why is folic acid recommended when you are trying for a baby?
Answer: The first few weeks of a baby's development are very important. In the weeks before most women know they are pregnant, the baby's spine, brain and organs are rapidly developing. Folic acid supplements have been shown to reduce the risk of neural tube defects (such as spina bifida) during these important stages of growth.
A good pregnancy multivitamin like Natalis contains the right level of folic acid and other nutrients and is recommended for at least one month before pregnancy, throughout pregnancy and whilst breastfeeding.(1)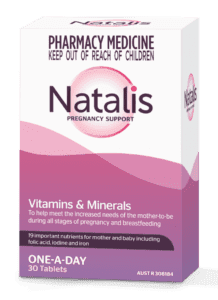 Are there any foods to avoid when I am trying to have a baby?
Answer: Avoid foods that may expose you and the baby to infections and toxins. Foods to avoid:
Unpasteurized dairy products, soft cheeses, cold meats, pate, raw seafood and raw egg.
Avoid regular eating of large fish that might contain higher mercury levels (orange roughy, shark, marlin or swordfish).
Avoid exposure to cat litter (can expose you to toxoplasmosis).(2)
How early can you take a pregnancy test?
Answer: There are different types of pregnancy tests available in Australia. Almost all of them rely on measuring the level of human chorionic gonadotropin (hCG) in the urine. Depending on the sensitivity of the pregnancy test, you can detect your pregnancy as early as 5 or 6 days before your first missed period. So, for example, if you expect your period on 20th of the month, you can test as early as the 15th.
Clearblue Pregnancy tests are highly accurate when used as directed and available for home delivery through Medmate. (3)
I had sex last night – when should I take the pregnancy test?
Answer: Taking a pregnancy test right after intercourse the next day will not return any results. This is because the fertilized egg has yet to be implanted in the uterus. Once the placenta has been established, it starts secreting various hormones that are necessary for maintaining the pregnancy.
Testing for pregnancy is based on these hormones in the urine or blood of the mother. The most common one is the human chorionic gonadotropin (hCG). HCG needs to rise to a level that is detectable by the test.   If you test before the egg has implanted will be no hCG present, so a pregnancy test will always give a negative (Not Pregnant) result.
What pregnancy tests are available?
Answer: There are two major types of pregnancy tests available to people to detect pregnancy in its early stages. One of them is a urine test while the other one being the blood test to detect the presence of the characteristic hormones of pregnancy (HCG) in the body of the mother. Getting a blood test to detect an early-stage pregnancy can occur through your GP. As stated earlier, patients can use a urine pregnancy test as early as five or six days before your expected period. (4)
How accurate are pregnancy tests?
Answer: The accuracy of the pregnancy test is based on the type of pregnancy test you are taking. Generally, the blood pregnancy test done by a doctor is more accurate than a home pregnancy test by urine. This is because, in the blood test, blood is drawn from a vein in your arm and is tested in a laboratory for pregnancy markers. Blood tests are 99 percent accurate in predicting the state of pregnancy.
On the other hand, home pregnancy test strips are about 97 percent accurate if women strictly follow the manufacturer's instructions during taking the test. (5)
What is the best time of the day to take a pregnancy test?
Answer: Any urine-based test is the most accurate one if it is taken right in the morning at the first urination. The same is true for pregnancy test strips. The urine at the first pass of the day is concentrated with hCG through the whole night, without any urination or drinking. So, detecting hCG in the urine through a test strip might have the best chance if the test is carried out right in the morning.
I discovered that I am pregnant and I was drinking this whole time – will the alcohol have damaged my baby?
Answer: This is not an uncommon concern following a pregnancy diagnosis.
If you have been drinking recently and found out that you are pregnant, just stop drinking and consult your doctor. If you stop in the early stages of pregnancy, there is very little likelihood of harm to the baby. (6)
I am taking the pill but I have a positive pregnancy test – will it harm my baby?
Answer: No. Just stop the pill as soon as you have a positive test (following advice from your doctor).  Do not panic, the hormones in your birth control pill do not have any adverse effects on your pregnancy.
When should I see the doctor?
Answer: When you know you are pregnant, you should see a General Practitioner regularly to monitor the health of both the mother and the baby with a shared care plan. Pregnancy is a complex series of events happening inside the mother's body, and there are many things to monitor. Shared care allows you to see your GP regularly and an obstetrician at important stages of the pregnancy.
Author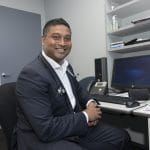 Dr Ganesh Naidoo BSc(biomed), MBBS, FRACGP is an Australian General Practitioner. He has significant clinical experience in multiple regions of Australia and has a passion for health transformation to improve clinical outcomes for all patients.
Living with a Chronic Disease? – You're Not Alone.
Learn how to achieve your best quality of life not defined by your disease.
Get access to Australian doctors and pharmacists 24/7 to answer your questions.
Free articles from health experts about evidence based management to prevent disease progression and complications.
Your questions answered about natural therapies. Are they effective? Are they safe?
Stop feeling isolated. Join other Australian patients in the Medmate Community below. We're all in this together.
References:
Why do you need to take folic acid when pregnant?. Health.qld.gov.au. (2021). Retrieved 4 October 2021.
Foods to avoid when pregnant. Pregnancybirthbaby.org.au. (2021). Retrieved 4 October 2021.
How soon can I take a pregnancy test?. BabyCenter Australia. (2021). Retrieved 4 October 2021.
Pregnancy Tests. WebMD. (2021). Retrieved 4 October 2021.
Pregnancy testing – Better Health Channel. Betterhealth.vic.gov.au. (2021). Retrieved 4 October 2021.
Hospital, G. (2021). I Didn't Know I Was Pregnant and I Drank Alcohol. Glengarryprivate.com.au. Retrieved 4 October 2021.