How Much Vitamin C Do You Need Daily?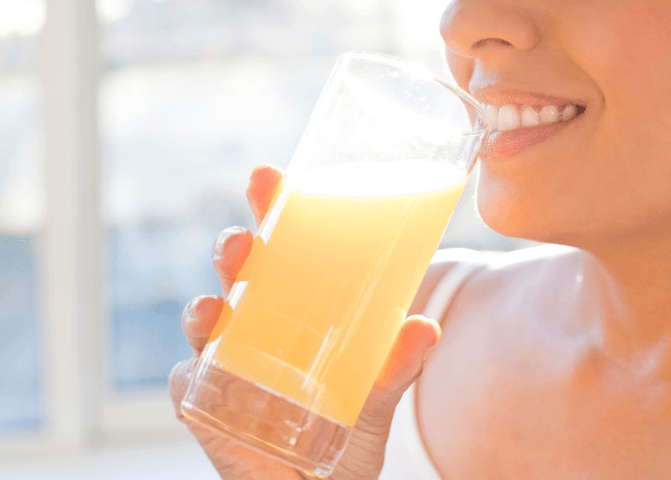 What is Vitamin C? How can it benefit you? Learn all you need to know about Vitamin C and why you should be adding it to your daily diet.
Vitamin C is one of the most popular nutrients on the planet, with countless studies examining its effects on our health.
But what exactly is vitamin C, how much do we need, and how can we get it for ourselves? More importantly, what would happen if we didn't get enough of the nutrient?
Stick around to find out the answer to these and other questions. Let's jump in.
What is Vitamin C, and What Benefits Does It Offer?
Vitamin C is one of the 13 essential vitamins your body needs to remain healthy and carry out many vital functions. The vitamin occurs naturally in many fruits and veggies (more on that below) and is involved in processes related to our immunity, collagen production, and more.
Vitamins come in two forms: water-soluble and fat-soluble. Vitamin C is of the former, which means the nutrient can dissolve in water. Because of that, we need to get enough of the vitamin daily because we are likely to excrete any excess amounts of it through sweat and pee. The good news here is that the risk of toxicity is minor.
Immune System Support
One of the most notable benefits of vitamin C is that it supports immune system function. Your doctor has probably recommended that you increase your vitamin C intake while battling an illness, and that's no coincidence. Numerous studies show that the nutrient supports our natural defense abilities and can even speed up the recovery time from the common cold.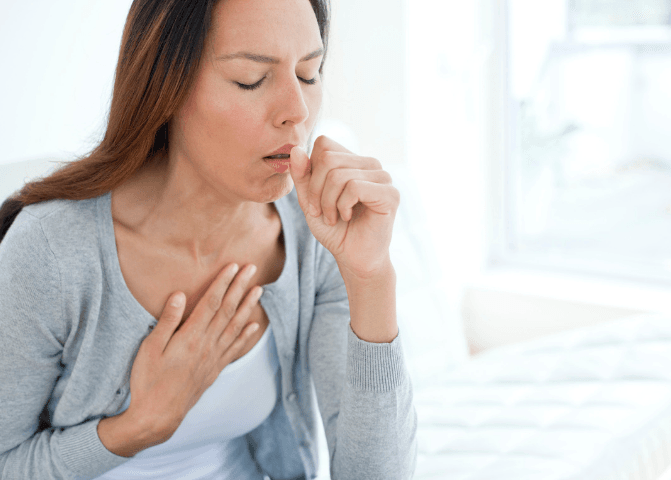 Collagen Production
Another benefit of vitamin C is that the nutrient supports collagen production. Collagen is the most abundant protein inside the body with numerous vital roles related to:
Skin
Joints
Bones
Muscles
Consuming enough vitamin C promotes healthy collagen levels in the body, leading to healthier skin, stronger joints, more resilient connective tissues, and more.
Possible Reduction in Chronic Disease Risk
Aside from functioning as a vitamin inside the body, vitamin C also has antioxidant properties, making it incredibly beneficial for our health. To understand why that is true, we have to take a brief look at certain aspects of health:
Each day, the body carries out numerous metabolic processes that require oxygen. As a result, some of these processes form by-products called reactive oxygen species (ROS). Under normal circumstances, reactive oxygen species serve their functions to improve our health. But, accumulating too many of them can lead to oxidative stress that accelerates the aging process and increases disease risk.
Vitamin C prevents these oxygen species from damaging healthy cells inside the body, possibly lowering the risk of chronic disease.
Possible Lowering of High Blood Pressure
Cardiovascular disease is widespread today, and high blood pressure (also known as hypertension) plays a big part.
According to some research, adequate vitamin C levels can lower blood pressure in folks with and without hypertension. The primary mechanism behind this effect appears to be vitamin C's ability to relax blood vessels, allowing them to widen. As a result, blood flows more freely, and arterial pressure decreases.
May Reduce The Risk of Cardiovascular Disease
In the previous point, we discussed that vitamin C might normalize blood pressure by relaxing blood vessels, resulting in a lower risk of cardiovascular disease. Aside from that, the vitamin might lower cardiovascular disease risk by reducing blood triglyceride and cholesterol levels. As such, it isn't a stretch to claim that vitamin C might play an essential role in reducing the risk of cardiovascular disease.
How Much Vitamin C Do You Need?
The recommended daily intake for vitamin C is 75 mg daily for women and 90 mg for men. But, higher intakes have been shown to be effective, and consuming even ten times that amount doesn't seem to be harmful in any way. As discussed above, vitamin C is water-soluble, which means your body is likely to excrete excess amounts through pee and sweat.
What Foods Are Rich In Vitamin C?
The great thing about vitamin C is that the nutrient is abundant in many foods. Here is a list of some common options and their vitamin C content per 100 grams:
Cherries – 10 mg
Kale – 120 mg
Kiwi – 93 mg
Oranges – 53 mg
Lemons – 53 mg
Chili peppers – 144 mg
Cabbage – 36 mg
Broccoli – 106 mg
Bell peppers – 183 mg
Parsley – 133 mg
Strawberries – 59 mg
Tomatoes – 102 mg
Brussel sprouts – 85 mg
The great thing about the above foods is that they are a fantastic source of other essential nutrients, including folate, phosphorus, potassium, vitamin K, and more.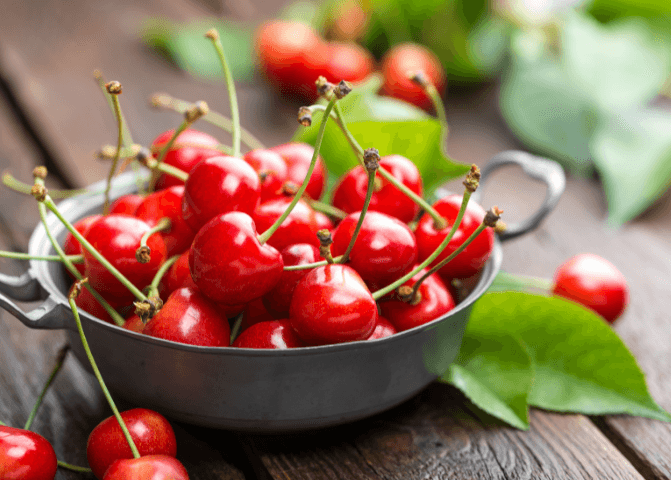 What is a Good Vitamin C Supplement?
A good vitamin C supplement covers your daily needs. Meaning, the product, be it a multivitamin or a vitamin C supplement, should offer at least 90 mg of the nutrient per dose.
Many products on the market offer even higher amounts of vitamin C per dose––up to 500 or 1,000 mg. The alternative is multivitamins, which offer various nutrients, including vitamin C, vitamin D, magnesium, and more.
What Are The Risks of a Vitamin C Deficiency
A vitamin C deficiency often takes weeks to present symptoms, but the condition can wreak havoc on our health. Some of the main risks related to an inadequate vitamin C intake include:
Impaired immune system function, leading to an increased risk of illness and a reduced ability to recover from one.
Skin issues due to impaired collagen levels in the body. The skin often becomes rough, dry, and bumpy.
You bruise more easily because of lower collagen levels, leading to weaker blood vessels.
You feel persistent fatigue and poor mood for no apparent reason.
You suffer from chronic inflammation that can hinder your health and put you at a greater risk of disease down the road.
Your joints become swollen and hurt, sometimes resulting in difficulties with movement.
You lose bone mass and put yourself at a higher risk of bone fractures.
Wounds take much longer to heal fully.
Your gums begin to bleed, even while not brushing your teeth, and the risk of tooth loss increases.
You're at a higher risk of iron deficiency anemia due to the impaired ability of your body to absorb iron from foods.
Is Vitamin C Good For Skin Health?
Skin health is a hot topic today, and there are plenty of proposed tactics for improving skin elasticity, glow, and overall appearance. The question is, would vitamin C help in that regard?
Logic dictates that, yes, vitamin C is valuable for skin health. For one, the vitamin is essential for collagen production. Collagen is the most abundant protein inside the body and plays a crucial structural role in our connective tissues (ligaments and tendons), bones, cartilage, and skin. Not getting enough vitamin C prevents us from synthesizing collagen for good health and vitality.
Research also finds that vitamin C deficiency is often characterized by skin-related issues, including:
Dryness
Flaky skin
Roughness
Bumps
Conclusion
Vitamin C is one of the 13 essential vitamins we need to consume for good health, vitality, and proper body functioning. Unlike some nutrients with minor roles in the body, vitamin C appears essential on numerous fronts, and a deficiency can put us at risk of:
Cardiovascular disease
Low collagen levels
Skin-related issues
Joint and connective tissue problems
Impaired immune system function and an increased risk of falling sick
Increased risk of chronic disease
Persistent fatigue
Loss of bone mass and an increased risk of fractures
Luckily for us, there are numerous foods we can consume to increase our vitamin C intake and prevent any of the above from occurring. Plus, supplementing is always an option, and there are plenty of products that offer enough vitamin C to cover most, if not all, of our daily needs.
The great thing about vitamin C is that even if we consume more than we need, the risk of toxicity is minor because the human body can excrete excess amounts through sweat or urine.