Getting Pharmacy Medicine Delivered To Your Home.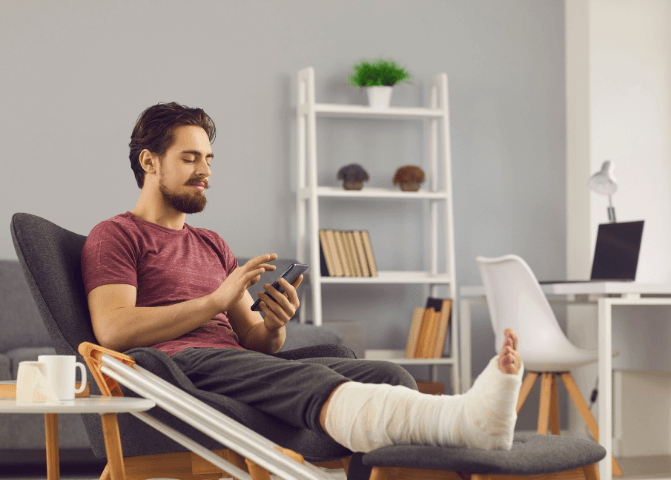 Pharmacy medicine delivery- what is it and how does it work? Learn about how Medmate makes it safer and more convenient for you to get your medications and pharmacy essentials without leaving the comfort of your home.
Why you should be getting medicine delivered from the pharmacy to your home.
Medmate was co-founded by Australian doctors and pharmacists who were frustrated by the hassle patients had in managing their prescriptions and medications. We knew that patients used services in all other areas of their lives that were so much easier than the traditional pharmacy corner store. We can book travel online, do our banking online and get dinner from UberEats with the push of button. We knew there had to be a better way for patients to get their medicines.
So since 2018, we've been building a different kind of pharmacy service. A pharmacy service that works with your chosen pharmacy, delivers in 60 minutes, and reminds you to order and take your medicine.
A pharmacy service that makes managing your medications simple.
Why should I get medicine delivered?
It's easier. Really, its that simple. Lets make it as simple as possible to get the healthcare we need without the hassle.
Convenience
Going to the chemist each month can be a pain. We are all busier than ever with work and family committments. Often we run out of time for routine tasks like getting a script filled. It takes time out of our day to drive to the pharmacy, park the car, wait in line at the dispensary then get through the checkout. It's so much easier having your medication delivered when you need it. A pharmacy service that fits around your life, not the other way around.

Living with a Chronic Disease? – You're Not Alone.
Learn how to achieve your best quality of life not defined by your disease.

Medmate provides free medical and lifestyle advice for patients.

Get access to Australian doctors and pharmacists 24/7 to answer your questions.
Free articles from health experts about evidence based management to prevent disease progression and complications.
Your questions answered about natural therapies. Are they effective? Are they safe?
Stop feeling isolated. Join other Australian patients in the Medmate Community below. We're all in this together.
Can't get to a pharmacy
Often it's difficult for patients to get to a pharmacy. People who are managing mental illness, chronic pain or have a disability may find it difficult or uncomfortable at times to use a face to face pharmacy service. Many patients are in vulnerable groups or in isolation. They deserve an easier way to get the medications they need.
Choose your favourite pharmacy
It's important that patients have the ability to maintain a relationship with their regular pharmacist. With Medmate, customers can choose their regular pharmacy. Alternatively, they can choose a pharmacy from the directory and shop the online catalogue to get the best prices.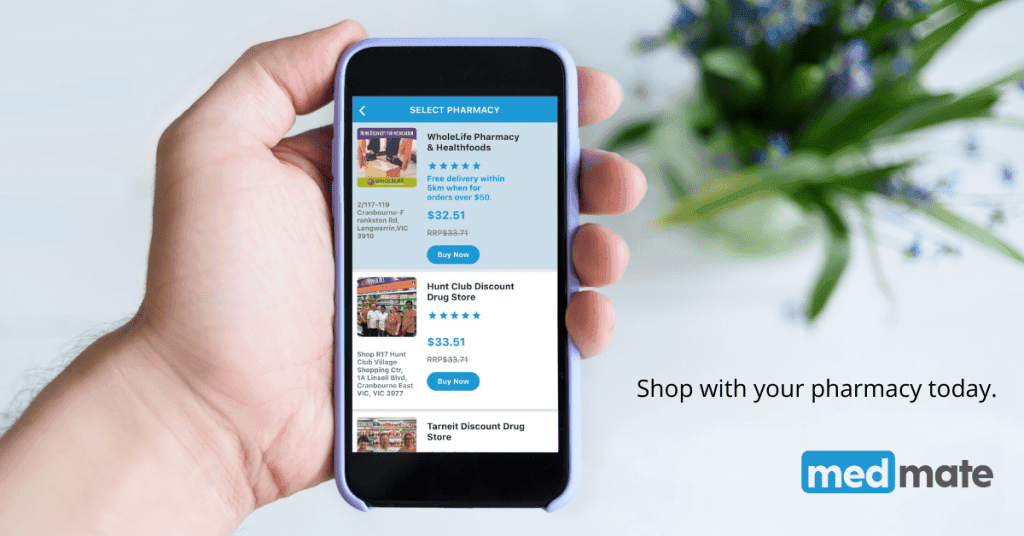 How the medicine home delivery service works.
The Medmate app.
Medmate is the first app in Australia that is able to process prescriptions electronically for home medicine delivery. Its really simple. Ask your doctor for an electronic prescription at your next doctors consultation then download the Medmate app.
Finding a local pharmacy.
Enter in your delivery address. Choose from the list of local pharmacies that are registered on Medmate and are able to deliver to you within 60 minutes.
Getting the medication delivered.
Next choose your entitlement price (Private, Medicare, Concession or Safety Net).  Add your medicine to the cart and shop the store for any other items you may need (Panadol, vitamins and health products). Choose express 60 min delivery and proceed through the payment checkout. You will receive an instant notification that your order has been sent to your pharmacy. You will be able to track the order from the pharmacy all the way to your door.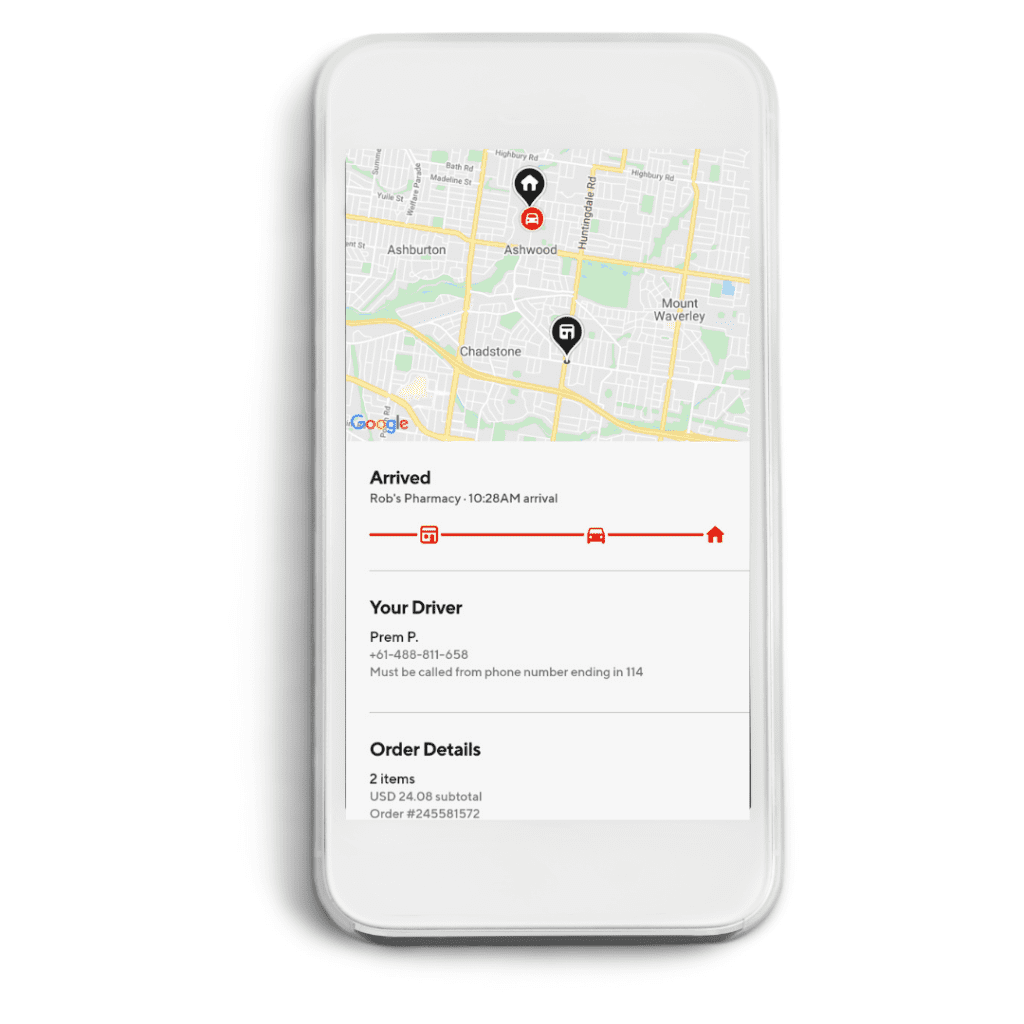 What medicine can I get delivered to my home?
Medmate allows you to order prescription medicines, non-prescription medicines and any pharmacy product from the pharmacy of your choice. Check out our FAQs.
EScripts and prescription medicines.
Medmate works by verifying that electronic prescriptions that you receive from your doctor are sent safely and securely to the pharmacy of your choice. The Medmate app is approved by the Australian Government as a safe prescription delivery system. Any valid script that you receive from your doctor can be processed by Medmate with the pharmacy of your choice for home delivery.
Off the shelf medicines.
Any medicines that are stocked in a pharmacy are available for purchase online with Medmate. This includes pharmacy essentials such as Panadol, asprin, ibuprofen, gastrolyte, zyrtec and gastrostop. All childrens paracetemol and cough and cold syrups are also available.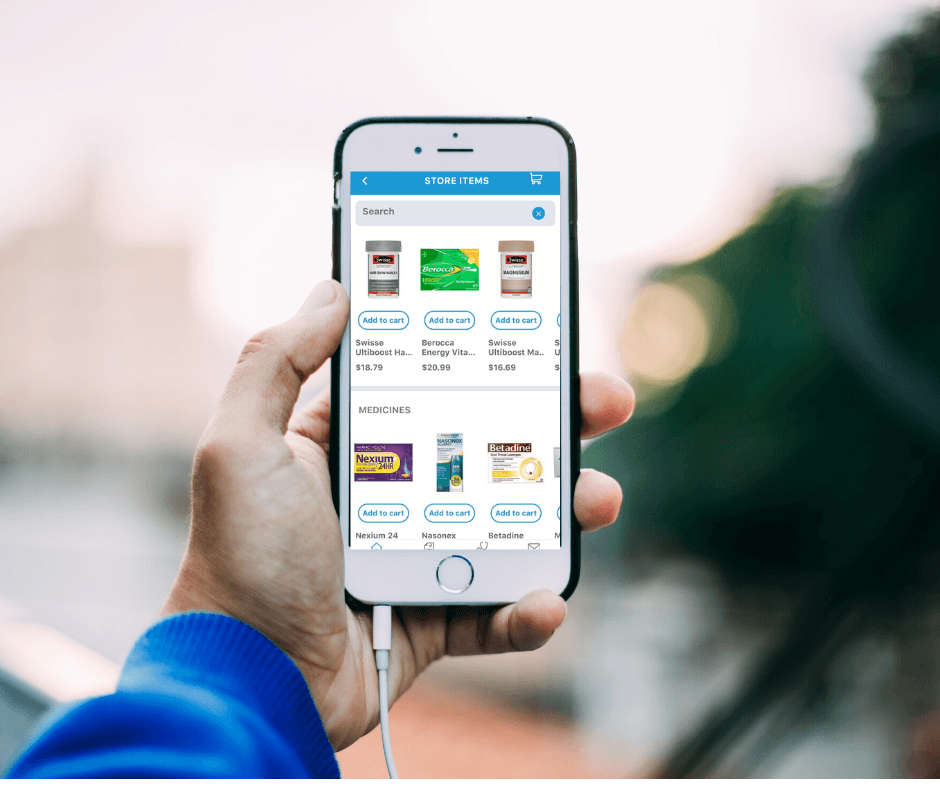 Other pharmacy products.
Don't forget, Medmate pharmacies stock full pharmacy store options like dental products, baby formula, nappies, suncream and sexual health products.
Key takeaways.
Medmate is about supporting you with access to simple healthcare solutions. We understand life is busy. We want you to stay healthy. We want you to get the care you need when you need it. Medmate also believes in local pharmacy. Together, we can support local pharmacies to transform local stores into online shops that you can access 24hrs a day.
So whether you want to see a pharmacist in person, or get your medicine delivered in 60 minutes, we're always here for you.
Join the Medmate Community.
Please join the Medmate Community below. You will receive free health advice from doctors and pharmacists, free sample health care packs and access to discount home medication delivery.